5 Breathtaking Hikes in the Hudson Valley
The Hudson Valley and Catskill Mountains have some of the best hiking trails in New York State. Many offer beautiful scenery to enjoy while hiking and features like streams, waterfalls, or spectacular views of the surrounding mountains.  Here's a collection of our favorite hiking paths and trails with supreme views of the Hudson Valley.  Please share and add your favorite spot for hiking in the Hudson Valley in the comments below.
Kaaterskill Falls Trail
Catskill State Park in Haines Falls
(map)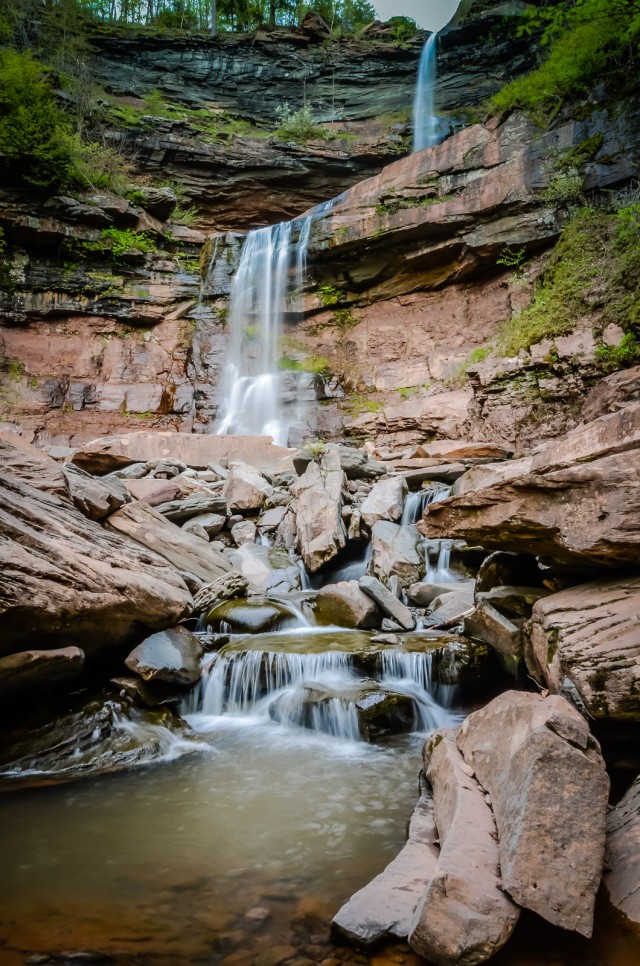 Located in the eastern Catskill Mountains on the north side of Kaaterskill Clove is one of the most dramatic sites in the region. This popular trail leads to the highest two tier waterfall in New York State.  Just over a mile, this is a short and rocky hike over steep terrain and is best for adults and experienced hikers. Climbing stairs have been added in spots to increase safety in recent years and hikers are advised to stay on the trail.
Labyrinth and Lemon Squeeze
Mohonk Preserve
(map)
This is a very difficult 5 ½ mile hike with a big payoff.  If you want to see some of the most awesome sights in the Hudson Valley and you're not afraid to crawl under, around and through some tight spaces, then this hike is for you. Versatile hiking skills including ladder climbing, rock scrambling, and squeezing between rocks will be needed to complete this hike.  Enjoy the beautiful grounds at the Mohonk Mountain House and incredible views from the Sky Top Lookout.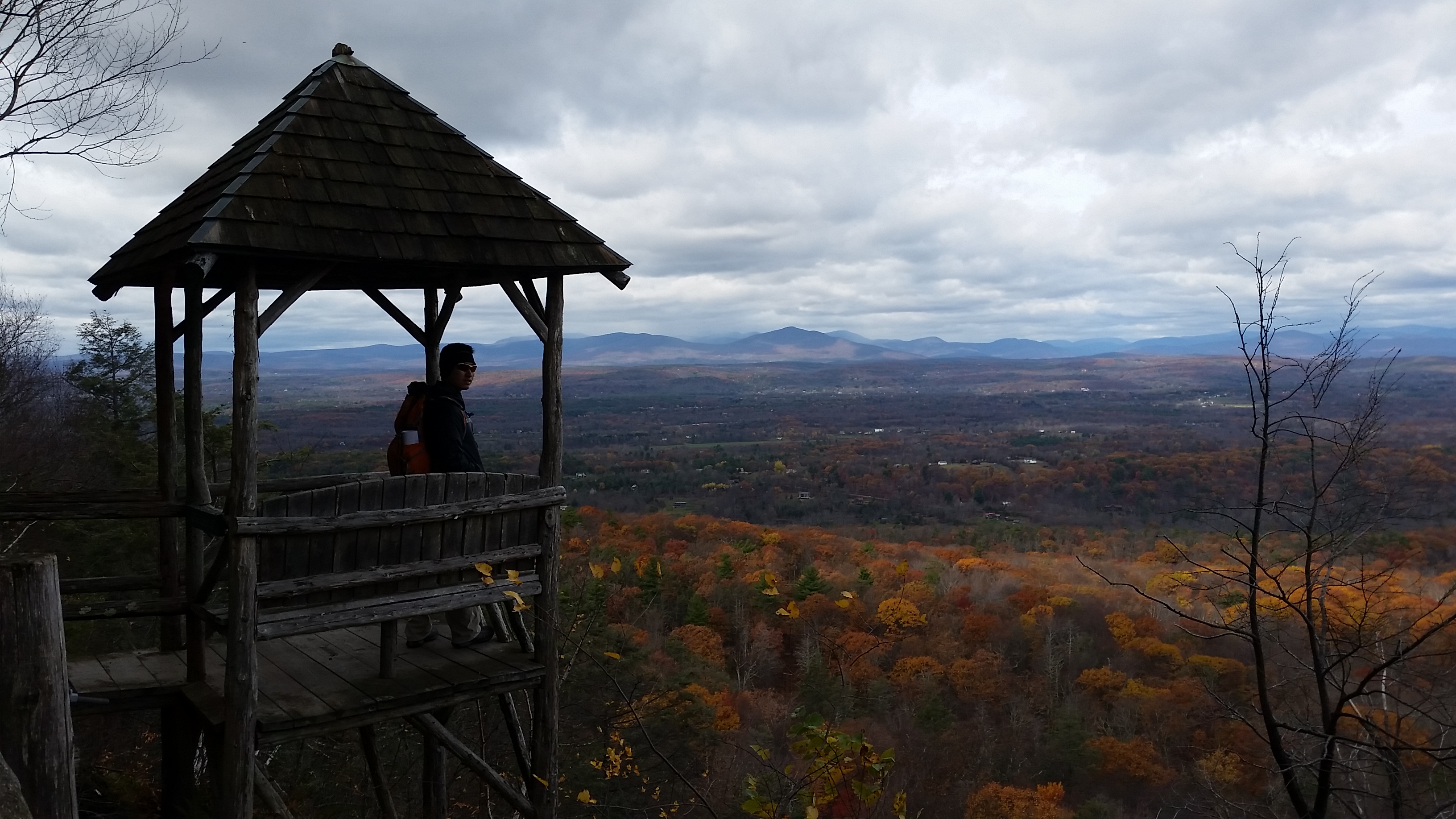 Vernooy Kill Falls
Kerhonkson, NY
(map)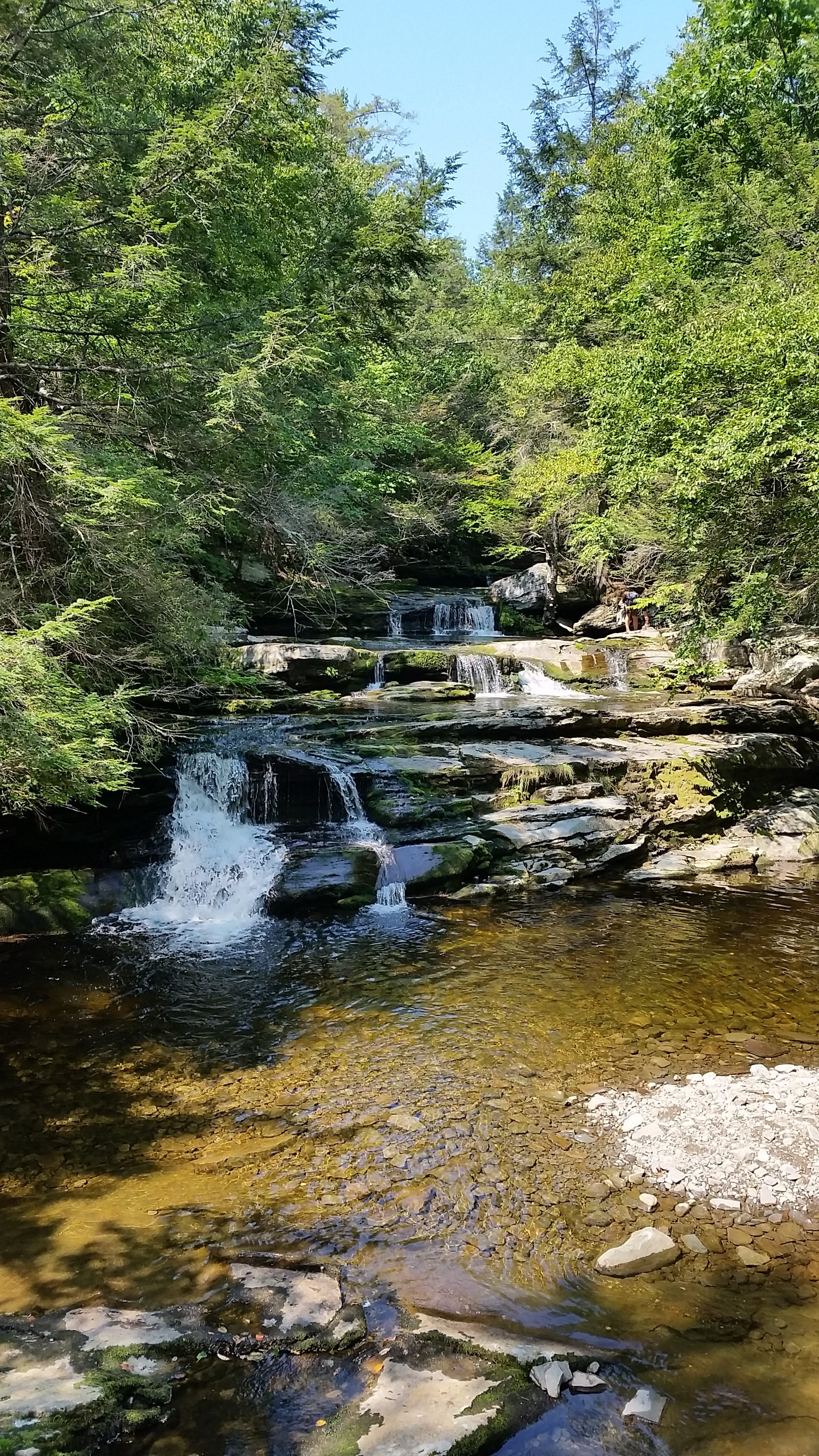 This is a moderately easy 3 ½ mile hike that takes you straight along a gravel path and leads uphill to a 60 foot waterfall and shallow river. Take in the surrounding blooming mountain laurel bushes in the spring or go swimming at the foot of the waterfall in the summer. Located within Kerhonkson's Sunset Wild Forest and upstream from the remains of a 200 year old grist mill  built by Dutch settler Cornelius Vernooy to grind flour.
Overlook Mountain
Woodstock, NY
(map)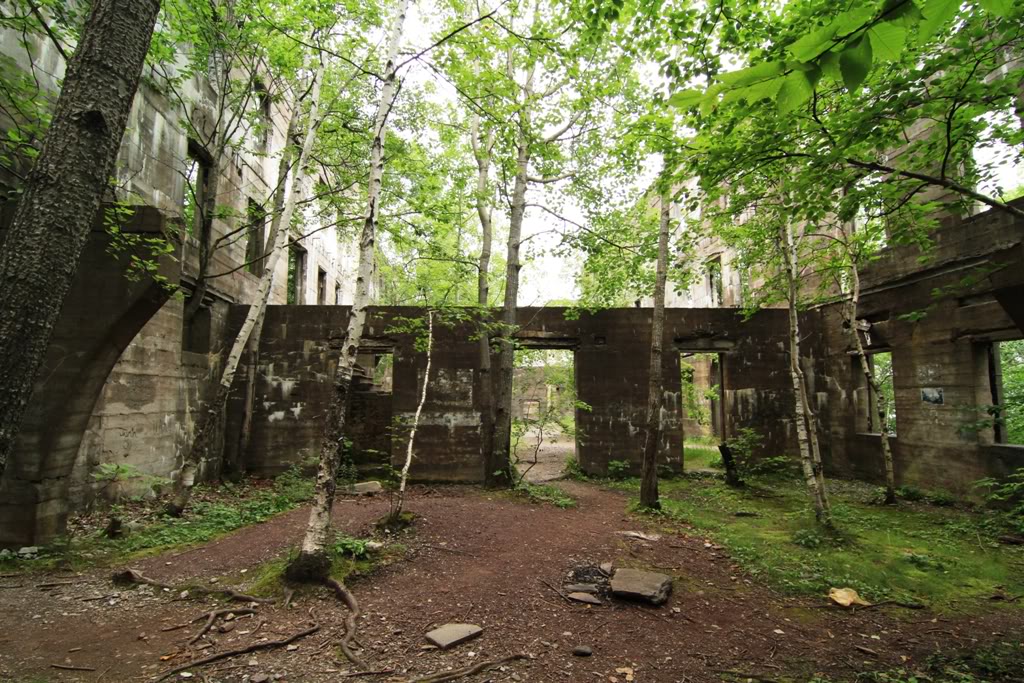 In the spring, beautiful wildflowers line this moderate and steep 5-mile trail up Woodstock's majestic mountain.  An old gravel road leads to ruins of a fire tower and abandoned hotel. On the way, stop at the Buddhist monastery at the trailhead. From the top, take in scenic views of the Hudson Valley below.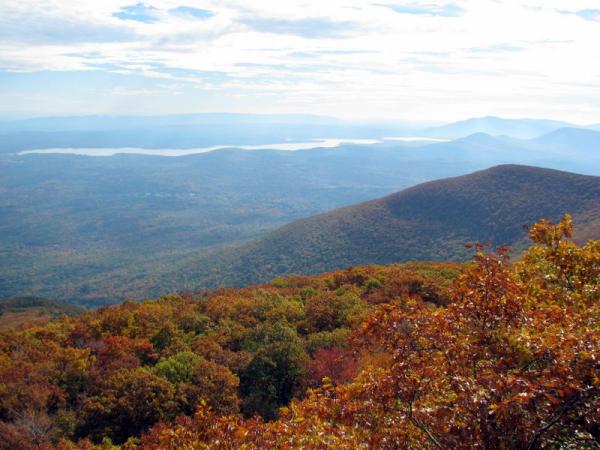 Minnewaska State Park Preserve
Kerhonkson, NY
(map)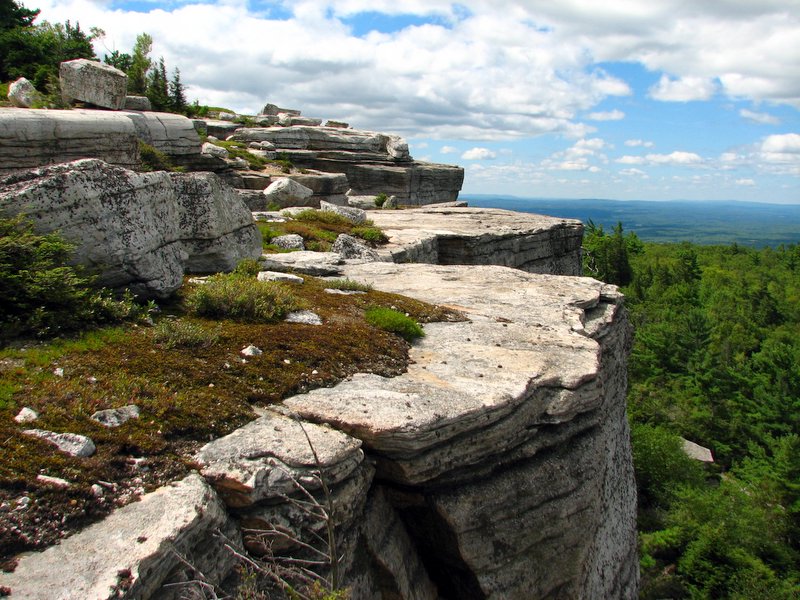 One of the most unique and picturesque parks in all of New York State, Minnewaska has lots of hiking options for all levels of ability. Trails lead to waterfalls and streams while offering views of surrounding Shawangunk Mountains and Lake Minnewaska below.  The view from the difficult Gertrude's Nose Trail is second to none. The hike described here is a 6.4-mile loop on carriage roads to a waterfall, scenic overlook and lake.
Happy hiking!
---
---
You might also like
---