Each our homes are designed to enhance their natural surroundings by incorporating modern design principles such as clean lines, use of natural materials, large windows, and seamless interior/exterior transitions.  Accessible outside spaces play an integral part in keeping the focus on indoor/outdoor living.  Using sliding glass doors as easy access to deck and courtyard spaces, all of our homes provide ample outdoor areas for relaxing and entertaining.
In the Lantern Ridge House, four sliding glass doors off the main living space enable easy access to the outdoors. Both the front courtyard – a perfect place for gardening, outdoor dining, relaxing in a hammock or socializing around the fire pit – and wrap around covered deck provide ample outdoor areas for taking in the surrounding landscape.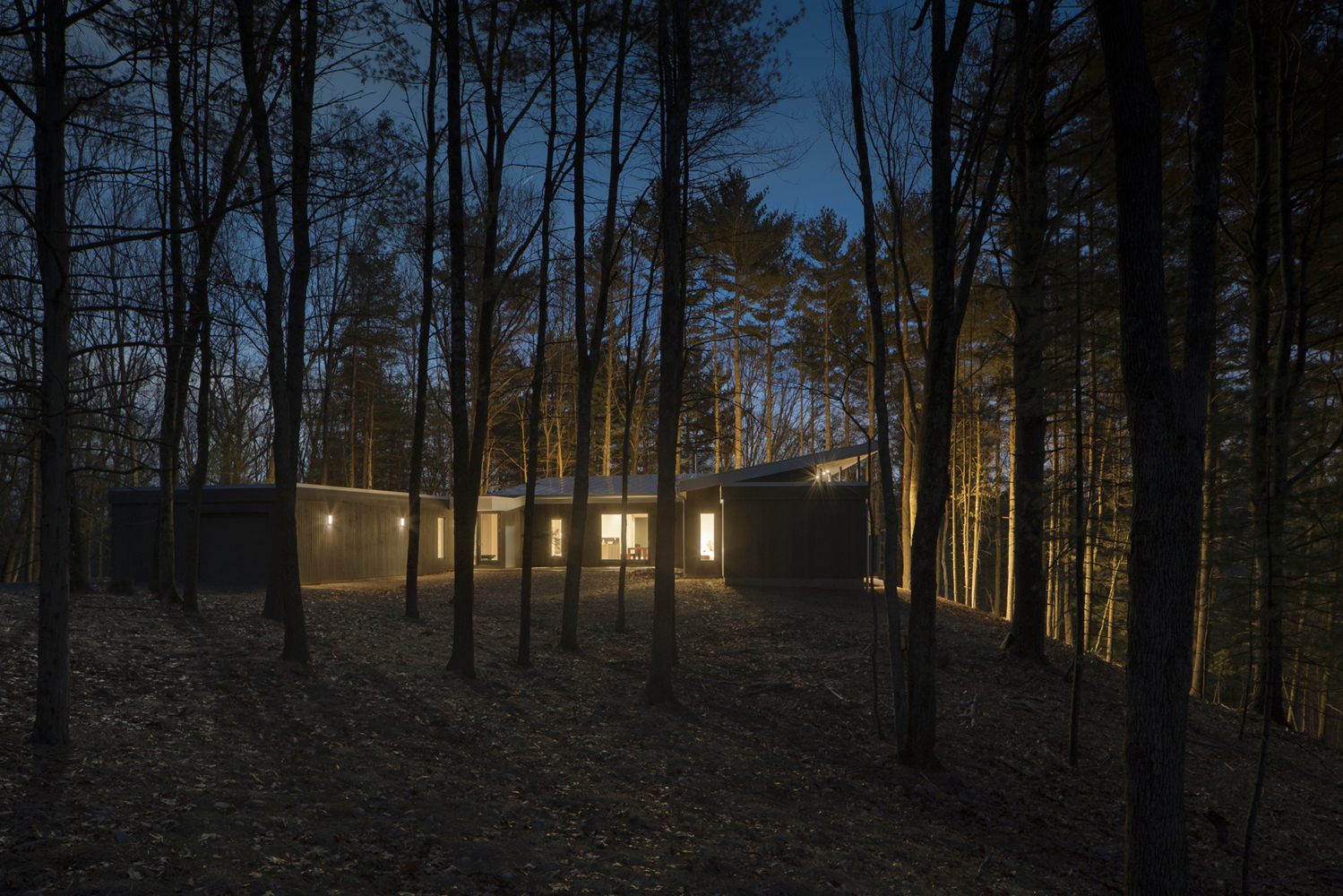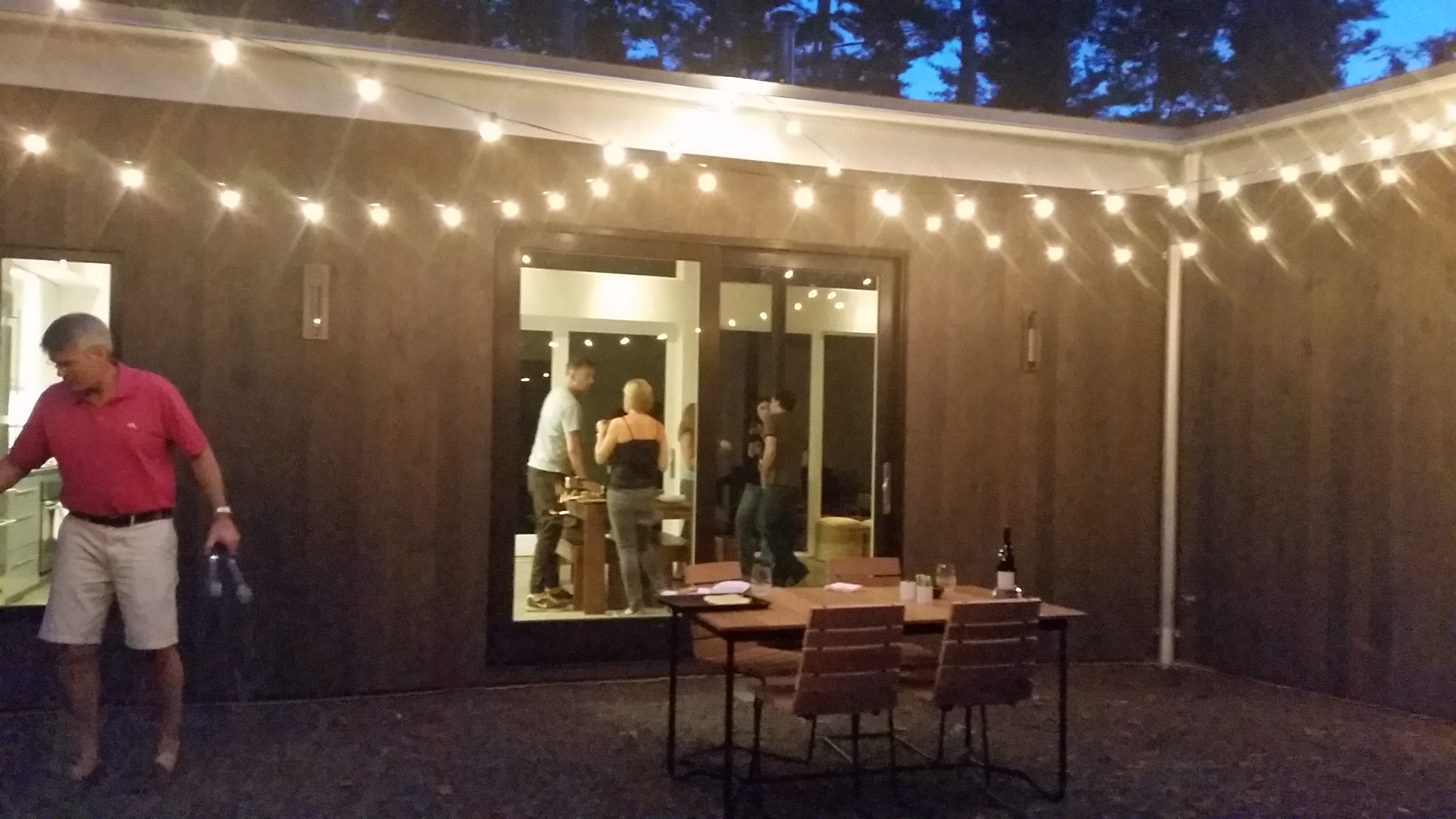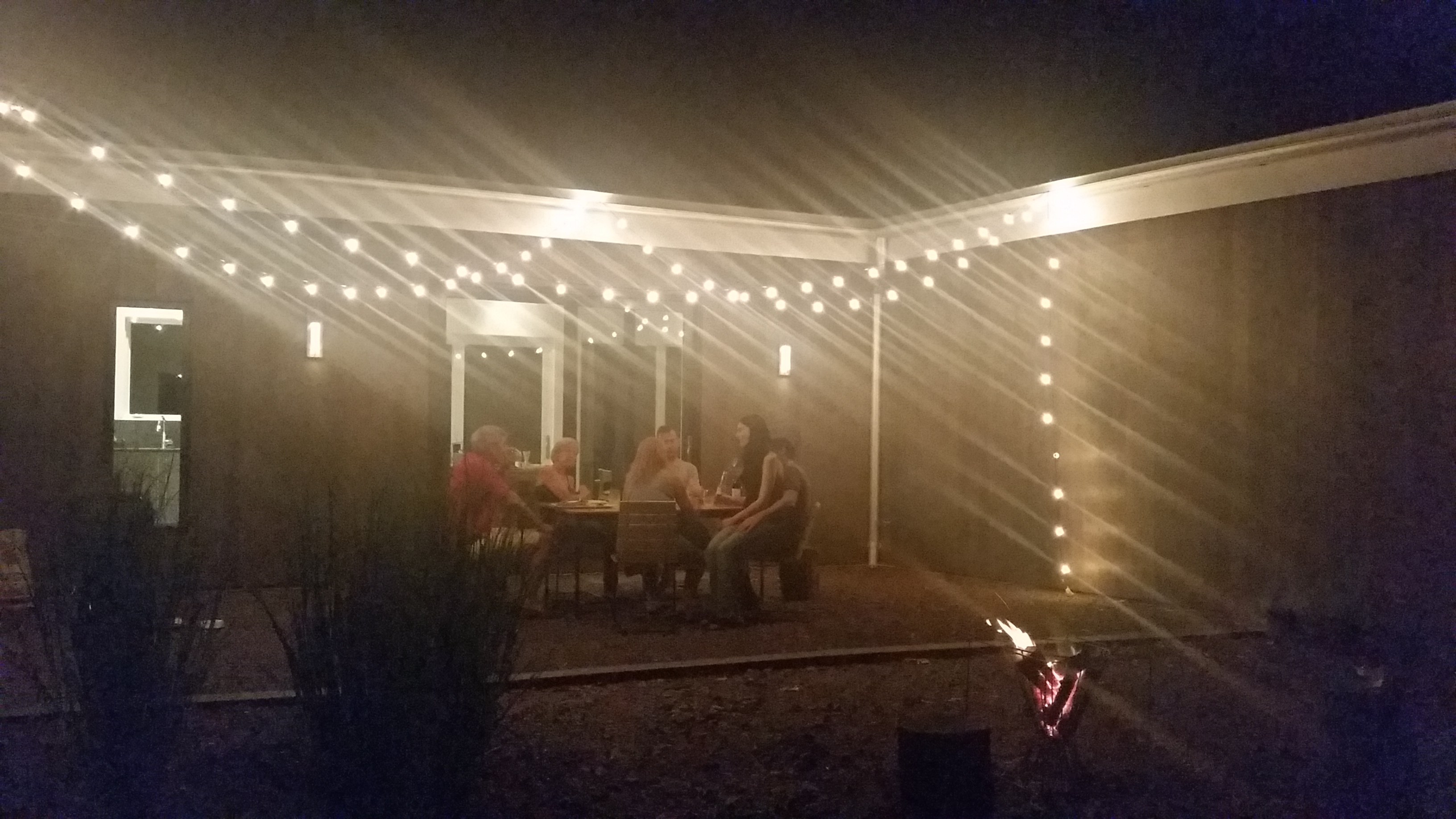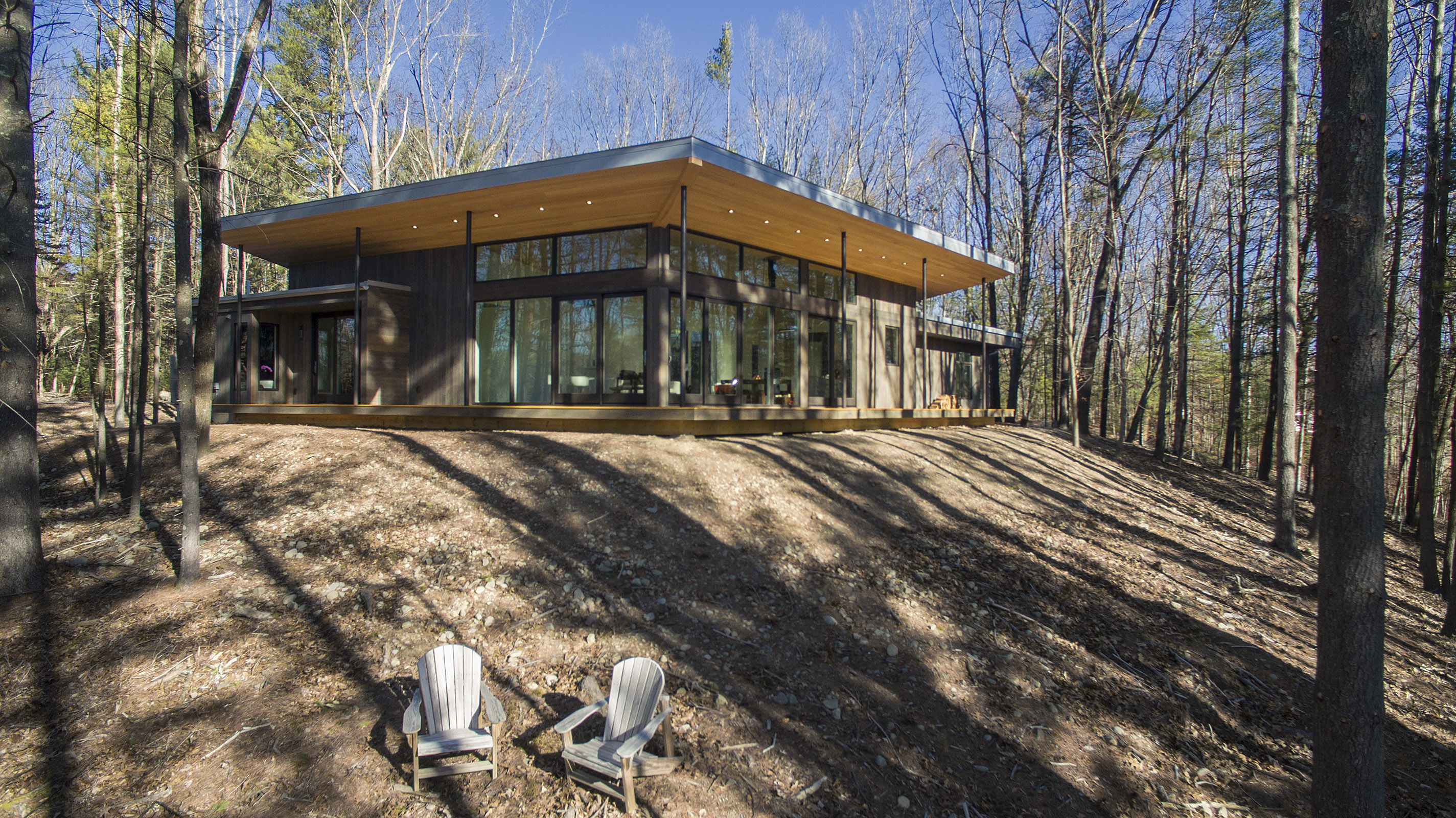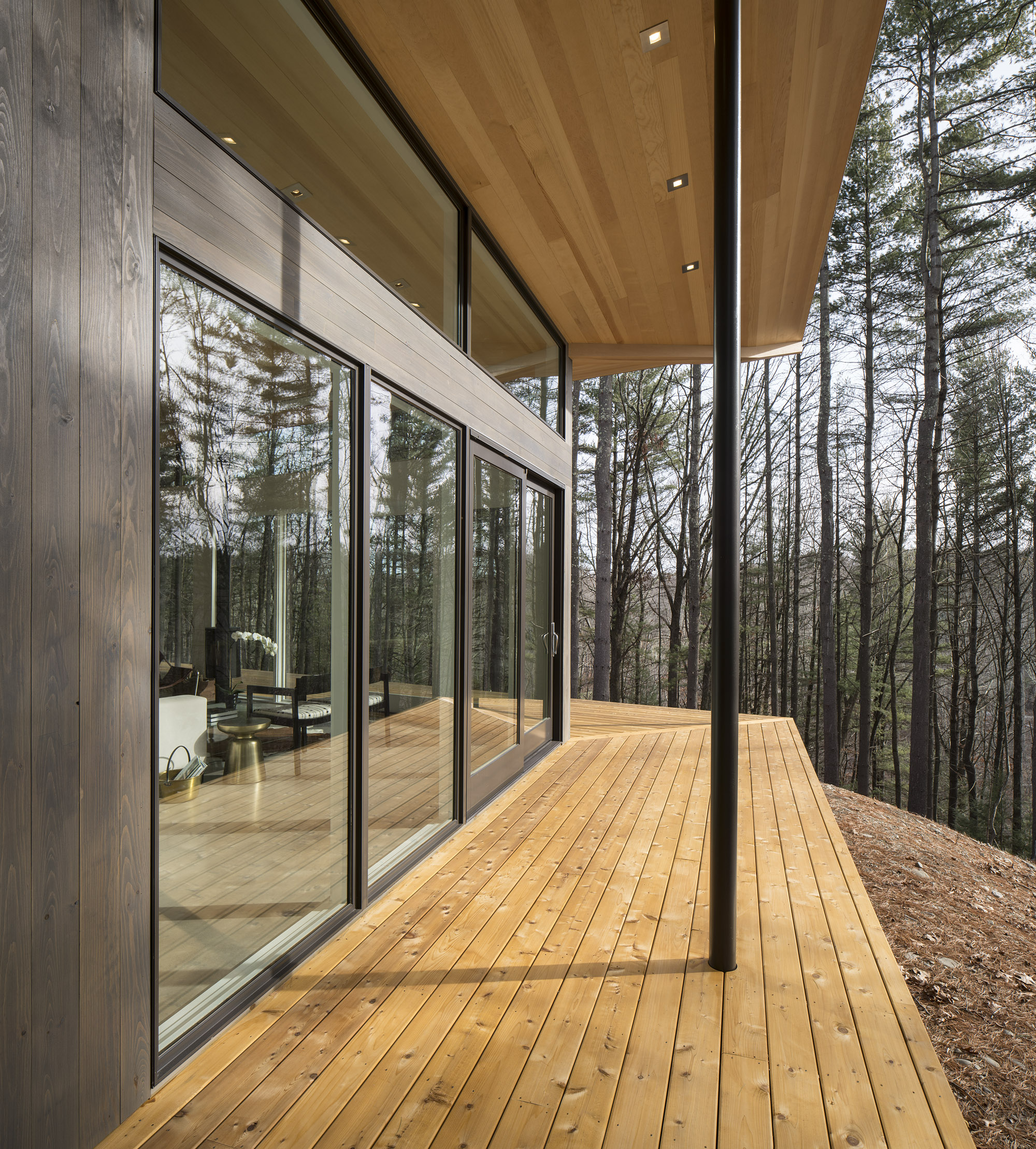 Sliding glass doors off the living room of the the Creek House open to an expansive deck, nearly doubling the downstairs living space. Essentially the outdoors becomes the living room. The surrounding dense woods supply privacy and spectacular views of nature's palette changing with the seasons.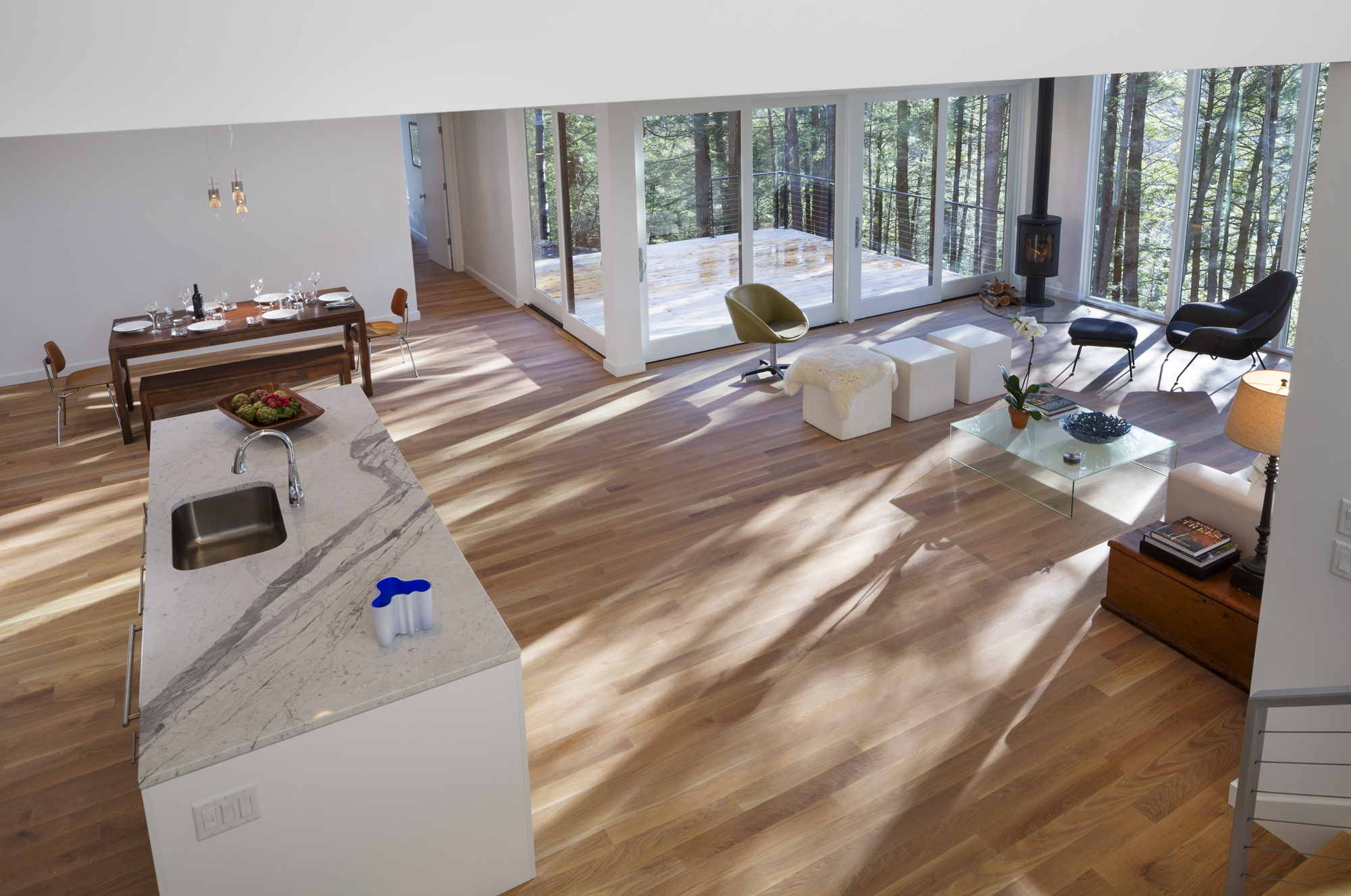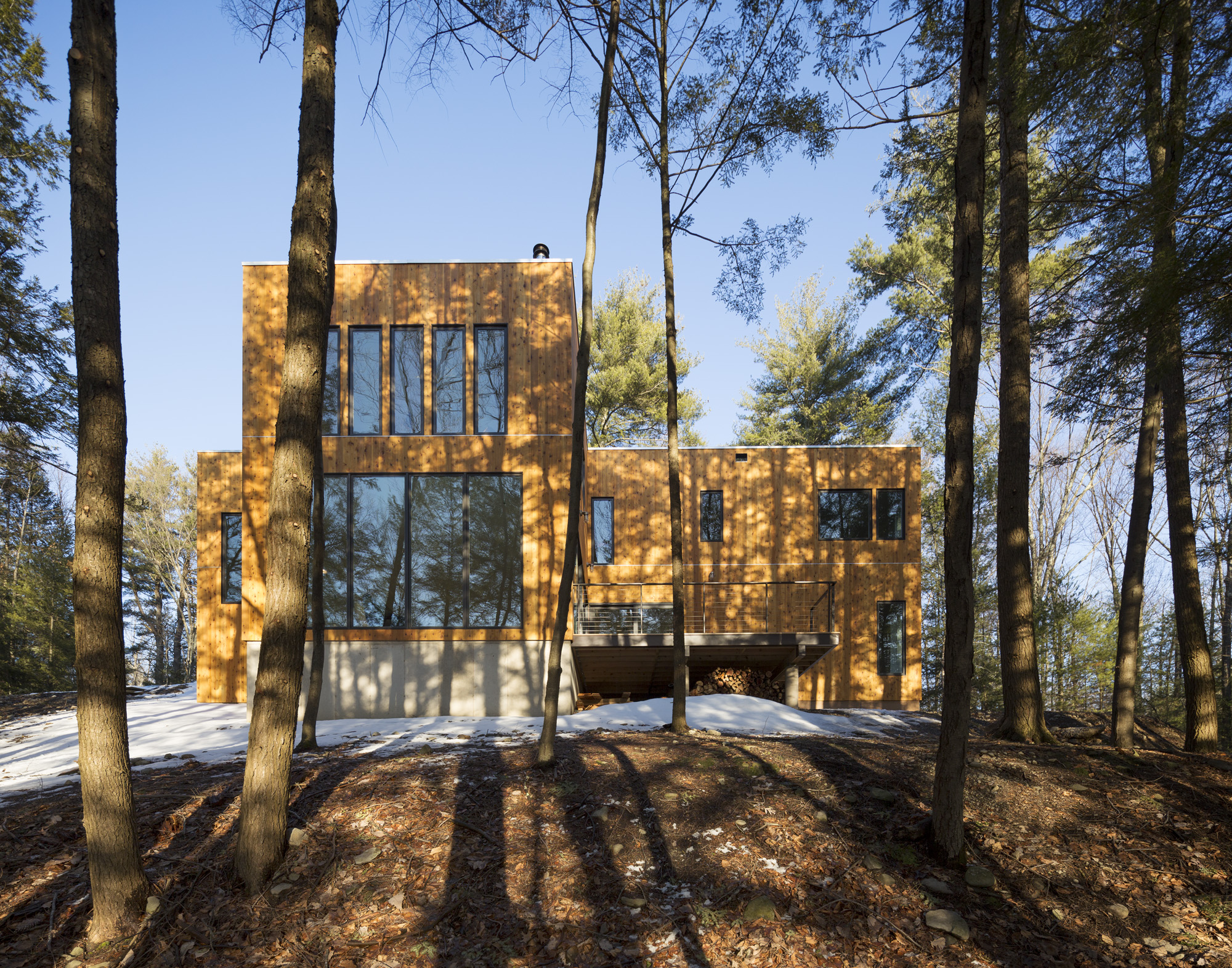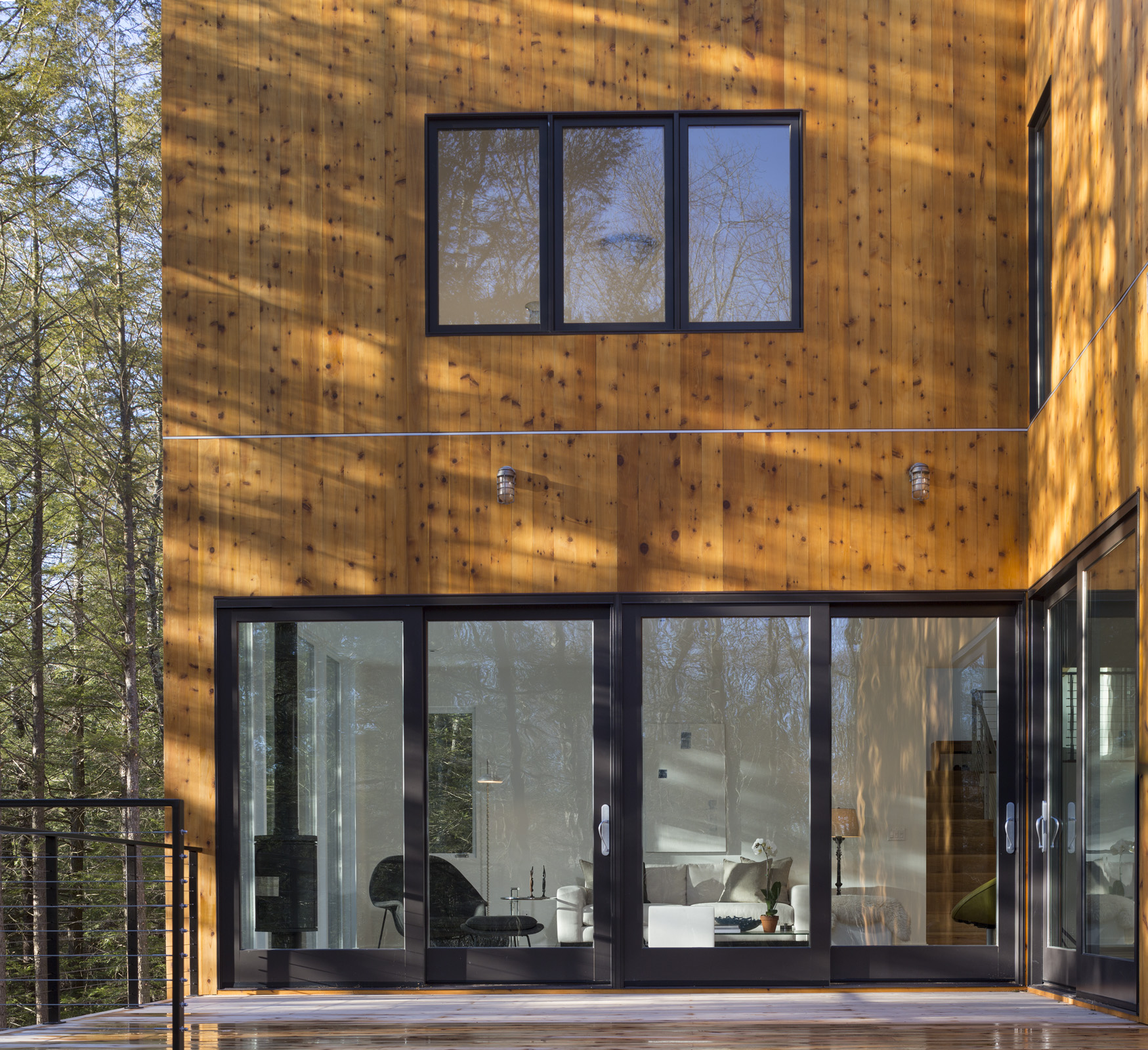 TinkerBox's  fold away glass door off the kitchen opens up to a deck and outdoor fireplace. The deck was designed as an outdoor extension of the main living space. The door can be easily pushed aside, creating unobstructed views of the surrounding dense forest and continuous access to the outdoors.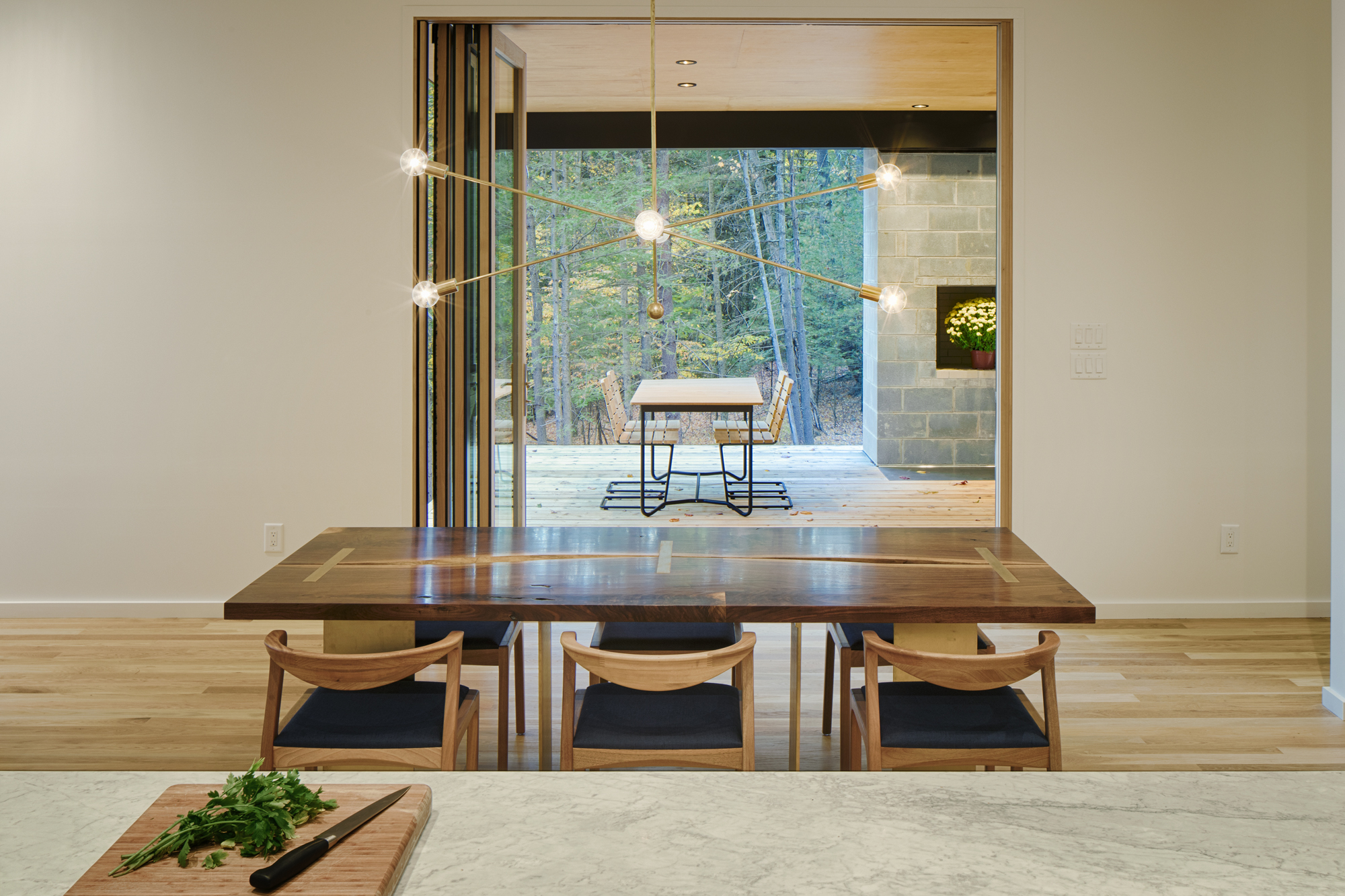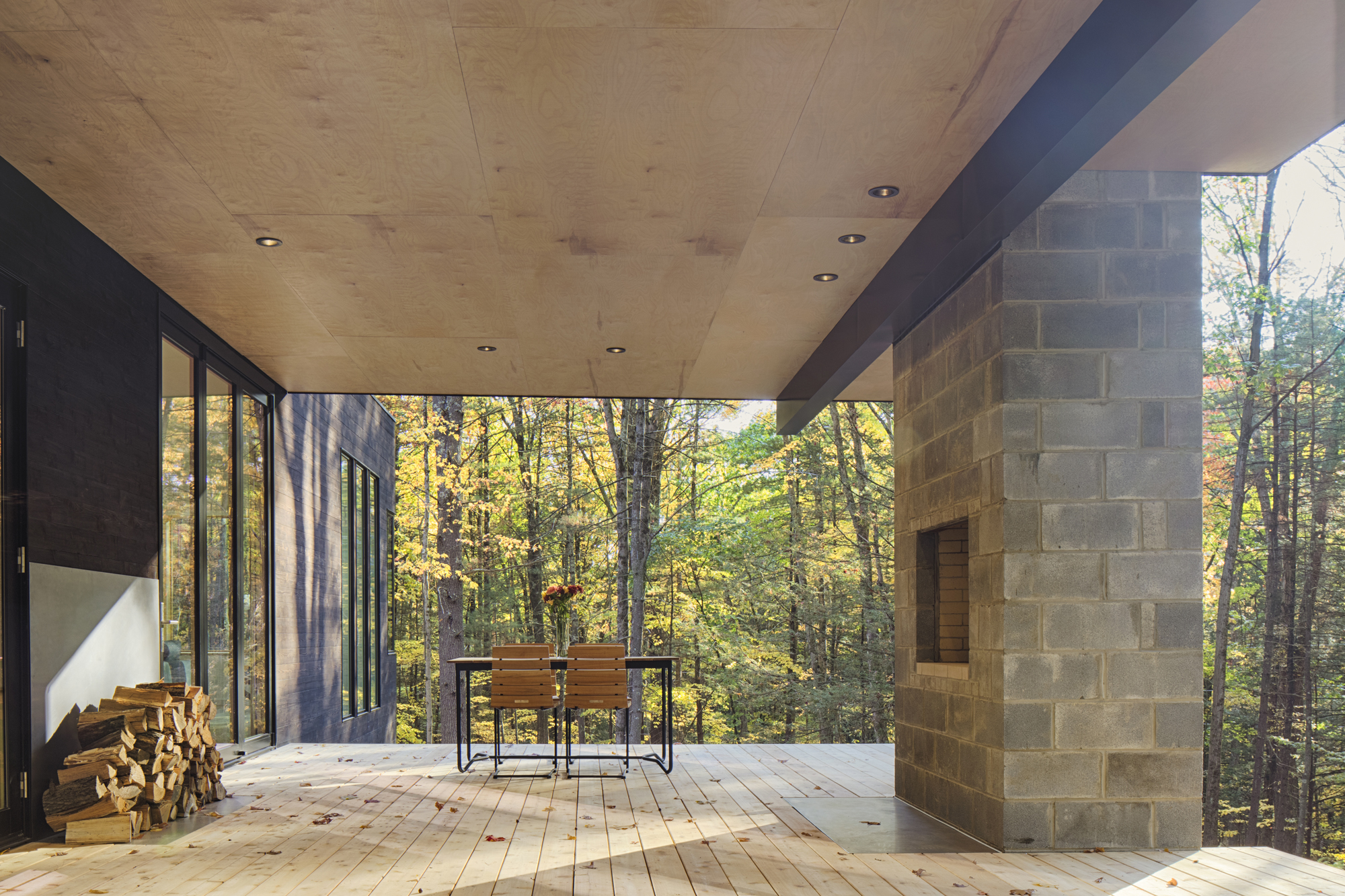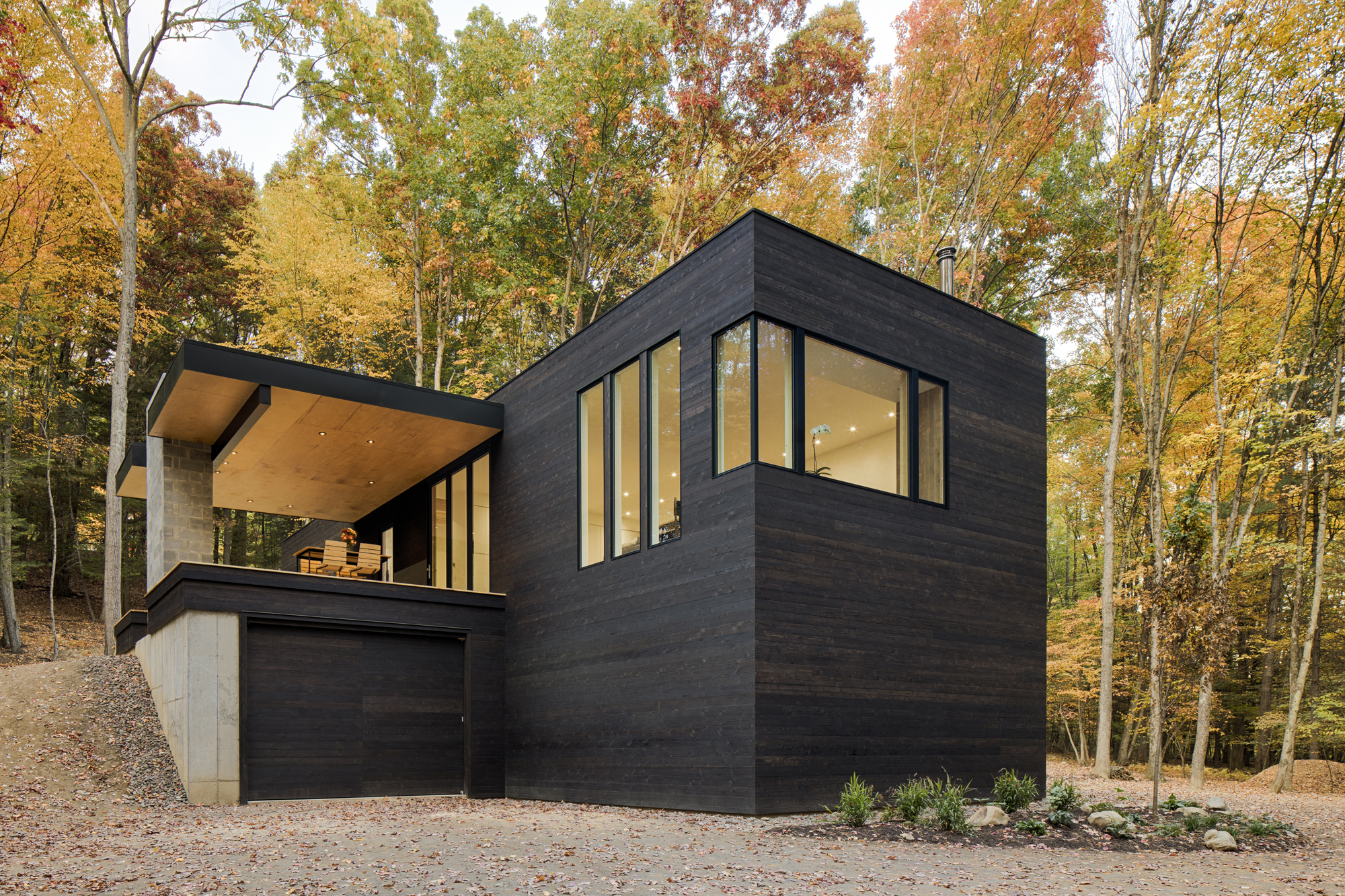 Our newest community of homes, the Hill Road Houses, feature south-facing windows to provide ample sunlight and an outdoor deck for grilling and entertaining. These 3 bedroom, 3 bathroom homes are intended for all types of families, whether it be a couple looking for a weekend hideaway, a growing family needing a full-time space, or a nature-lover looking to retreat to the Catskills for the weekend.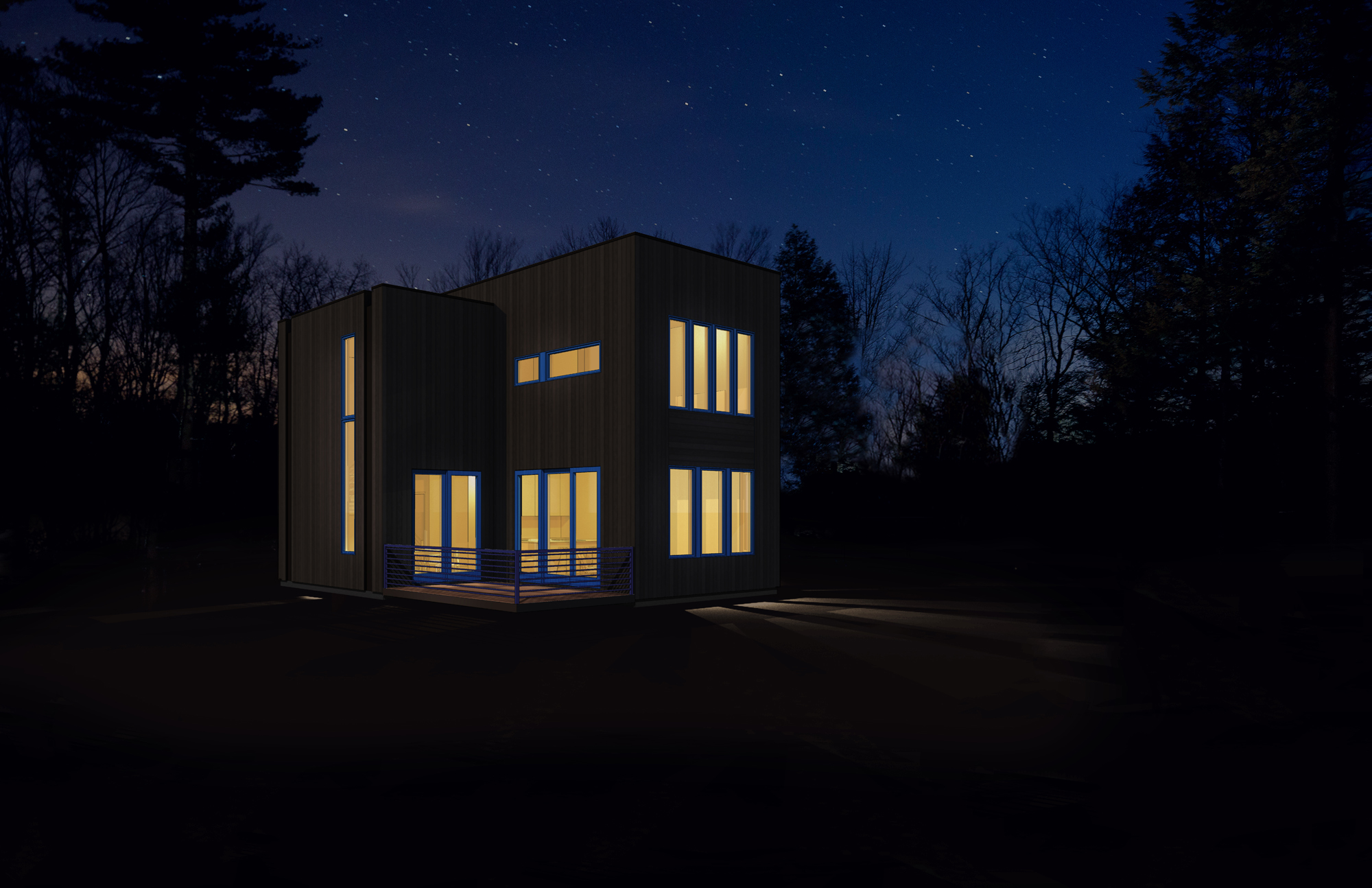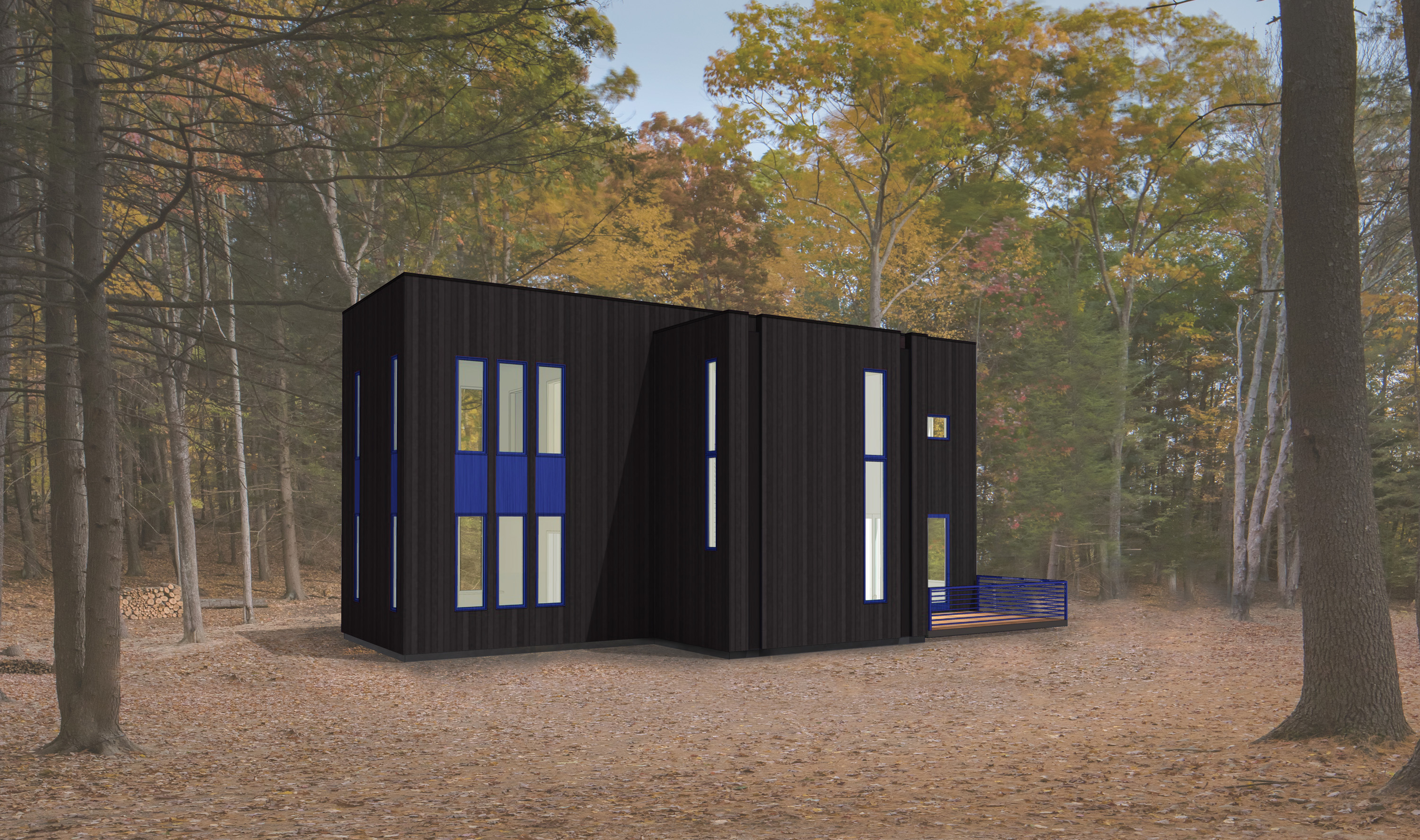 ---
---
You might also like
---