December Fun in the Hudson Valley: Winter Markets, Holiday Festivals and Activities for the Whole Family
After Thanksgiving the amount of visitors to the Hudson Valley and Catskills lessens dramatically.  But that doesn't mean there isn't still fun to be had in December. From holiday festivals, to winter markets, magical train rides, classic Christmas stories and holiday concerts – there's fun for kids of all ages during the holiday season the Hudson Valley.  Here's a list of a few of the events we're looking forward to this month.
A Frosty Fest
December 1st through 23rd
Headless Horseman Hayrides and Haunted Houses, 778 Broadway, Ulster Park
Enchanted forest with animated light displays, glistening gardens, magical mansion, Santa's North Pole, Frosty's Adventures – a 3-D experience, 30-foot train, stage shows, food, cafes, gift shops and more. 845-339-2666. https://www.afrostyfest.com/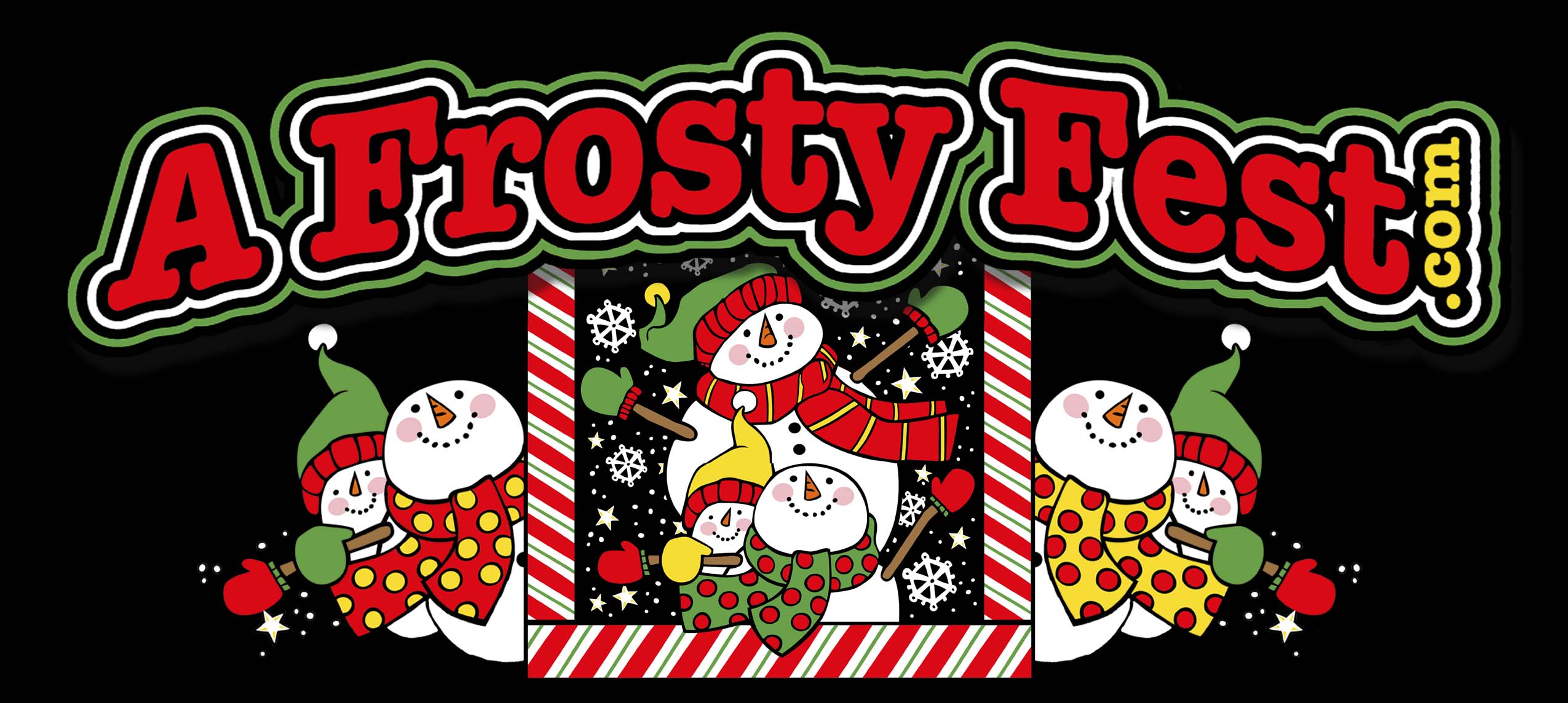 Project Santa and Bag Holiday Hunger
Selected dates, now through December 19th
People's Place, 17 St James Street, Kingston
Give back this season by joining the team at People's Place for their Project Santa or Bag Holiday Hunger campaigns. Distribute toys and groceries for student breakfast and lunches to pre-registered families during the holiday break.
For more information visit http://www.peoplesplaceuc.org/, call 338-4030 or email director@peoplesplaceuc.org.
Fifth Annual Made In Kingston event
December 7th, 4:00 pm – 8:30 pm
The Metro, 2 South Prospect Street, Kingston
Local arts businesses will gather for an expo of all things made in Kingston, at a new space under development in Midtown, the city's up-and-coming arts district. In addition to more than four dozen local artists, the evening will feature local food, beverages and musical entertainment. http://madeinkingstonny.com/

Jacob Marley's Christmas Carol
December 1st through 17th @ 8:00 pm – 9:30 pm
Shadowland Stage, 157 Canal Street, Ellenville
Charles Dickens' classic tale of greed redeemed into hope and kindness, with a fun Shadowland twist. $15-$40. http://www.shadowlandtheatre.org/2017-holiday-show/
The Polar Express
November 17 through December 28, 2017
Catskill Mountain Railroad (CMRR), West Brook Lane Station, 149 Aaron Ct, Kingston
Enjoy this cherished Hudson Valley holiday tradition as you board The Polar Express™ in Kingston for a magical ride to the North Pole to meet Santa Claus. http://cmrrevents.com/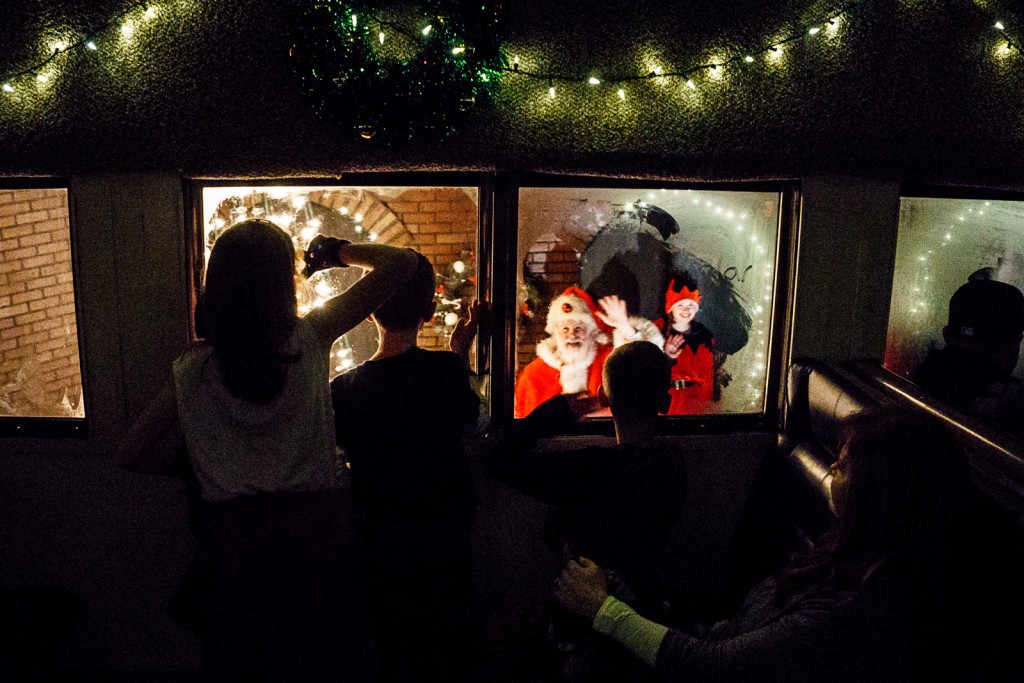 35th Annual Performance of the Nutcracker Ballet
December 8th and 9th at 7:30 pm and December 10th at 2:00 pm
Ulster Performing Arts Center, 601 Broadway, Kingston
Presented by the Catskill Ballet Theatre featuring guest artists from Dance Theatre of Harlem. $30/Adults, $25/Seniors and Students. Info: 845-339-1629; https://catskillballet.org/the-nutcracker/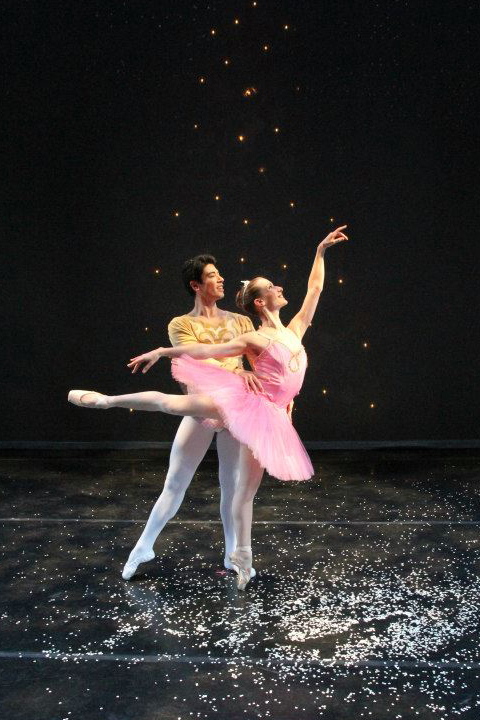 It's A Wonderful Life
December 1st through 17th, 8:00 pm Friday & Saturday, 3:00pm Sunday
The Center For Performing Arts at Rhinebeck, 661 Route 308, Rhinebeck
Adapted for the stage from Frank Capra's beloved holiday film. On Christmas Eve, George Bailey, a small town man forgoing his big dreams to help others, is given the chance to see what his community would be like had he never been born. Tickets are $24. http://www.centerforperformingarts.org/all-shows-sp-1131460608/item/it-s-a-wonderful-life
World War II Radio Christmas Show
December 1st through December 18th, 8:00 pm Friday & Saturday, 2:00pm Sunday
Phoenicia Playhouse, 10 Church Street, Phoenicia
This moving holiday show recreates the experience of attending a recording of a 1940's radio show. Using period songs and stories inspired by actual veterans, WWII Radio Christmas transports the audience to another time that reminds us all the importance of coming together for the holidays and an inspiring look at strength in the face of hardship. Tickets are $20. https://phoeniciaplayhouse.com/productions/
Hudson Valley Folk Guild annual Seasonal Holiday Concert
December 8th, 8:00 pm
Hyde Park United Methodist Church, Rt. 9 and Church Street, Hyde Park
Featured on the program will be music by the Wallkill High School Madrigal Choir, Souls United of the Hudson Valley, Linda Breithaupt with Linda Bresnahan, and Graham and Barbara Dean. The concert will be emceed by Gail Burger and Lyn Burnstine who will also contribute readings. The Folk Guild's annual Seasonal Holiday Concert is a fundraiser for the Friends of Fiddler's Green Chapter concert series. Info: 845-758-2681; http://hudsonvalleyfolkguild.org/
Hyde Park Historic Holiday Open House
December 9 @ 9:00 am – 5:00 pm
FDR Presidential Library and Museum, 4079 Albany Post Road, Hyde Park
FDR National Historic Site & Val-Kill presents a holiday celebration including readings from Dickens's A Christmas Carol. Both the Home and the Roosevelt Library study will be decorated for the holidays as they were during the Roosevelt presidency. Admission is free to the Home and Library throughout the day. Info: 845-486-7745; 845-229‑6225. https://fdrlibrary.org/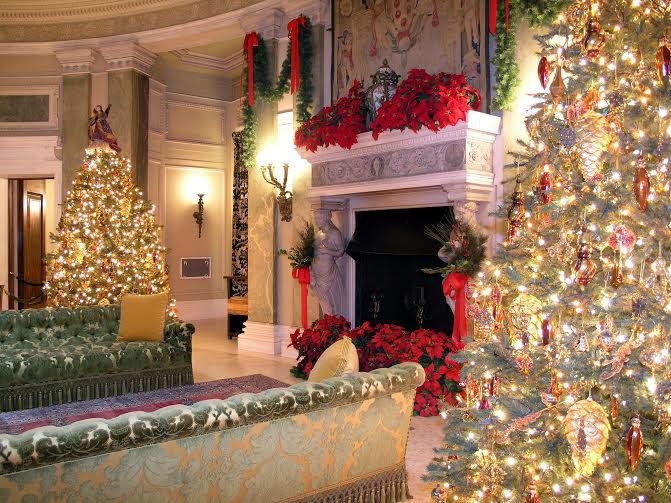 Work: Shop Winter Market
December 9th 10:00 am and December 10th 5::00 pm
Wickham Solid Wood Studio, 578 Main Street, Beacon
20 artisans and a café, featuring museum-store-quality, locally made gift items and a good dose of holiday community cheer! http://www.wickham.com/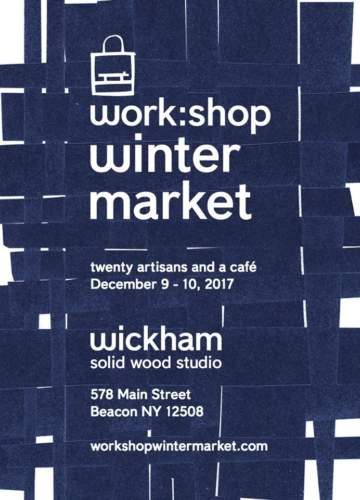 Locust Grove Christmas Tours
December 9th and 10th, 10:00 am – 5:00 pm
Locust Grove Estate, 2683 South Road (Route 9), Poughkeepsie
Celebrates the magic of Christmas past with special holiday tours of the mansion's 25 rooms, decorated with trees and elegant embellishments. Home of telegraph inventor Samuel F.B. Morse, but the mansion's original owner, Henry Livingston, Jr., also has a claim to fame. Some scholars believe he's the true author of the classic Christmas tale, 'Twas the Night Before Christmas. Holiday tours of the historic mansion. 10am – 5pm (last tour at 3:15pm). $11/adults, $6 kids. http://www.lgny.org/events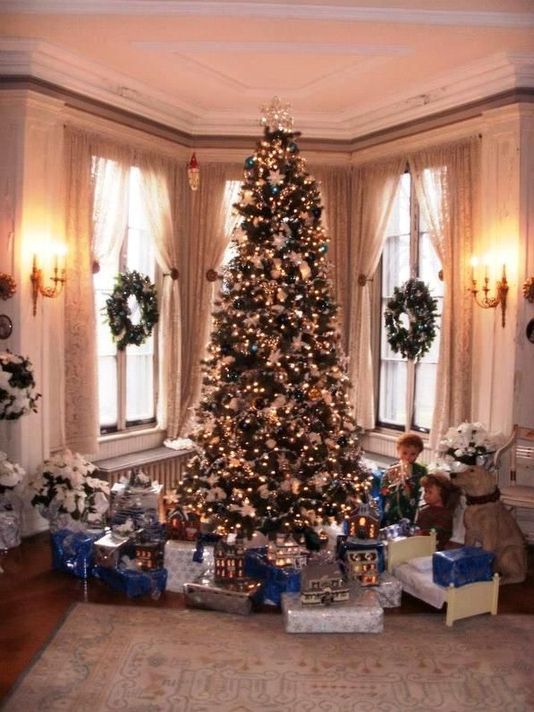 Frozendale Festival in Rosendale
December 9th 10:00 am – 6:00 pm
Rosendale
A community generated festival where participating shops showcase the best of local food, art, music and crafts. Rosendale Library begins the day at 10 am and offers their wonderful Holiday Booktique and a reading of holiday stories for children. Rosendale Theatre features a free 11:00 am matinee: The Wizard of Oz. The Redwing Blackbird Theatre presents a puppet show 'The Animals in Winter'. The holiday gift sale is held in RosenSpace with lots of vendors. The Big Cheese hosts the Mac N Cheese Bake-Off at 5 pm. Anyone who can melt cheese can compete in this annual competition to win prizes. https://www.facebook.com/frozendalerosendale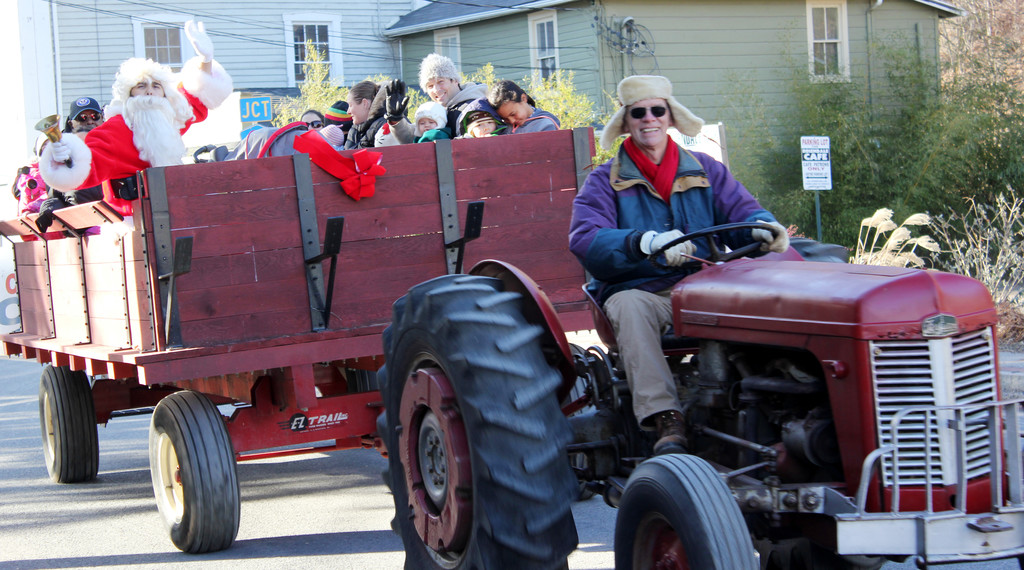 2nd Annual Hudson Valley Gingerbread Competition
December 10th 1:00 pm – 5:00 pm
Mohonk Mountain House, 1000 Mountain Rest Road, New Paltz
The 2017 competition has already garnered over 70 submissions, and the beautiful displays of gingerbread houses will surely be a sight to behold. https://www.mohonk.com/events/holidays-at-mohonk/gingerbread/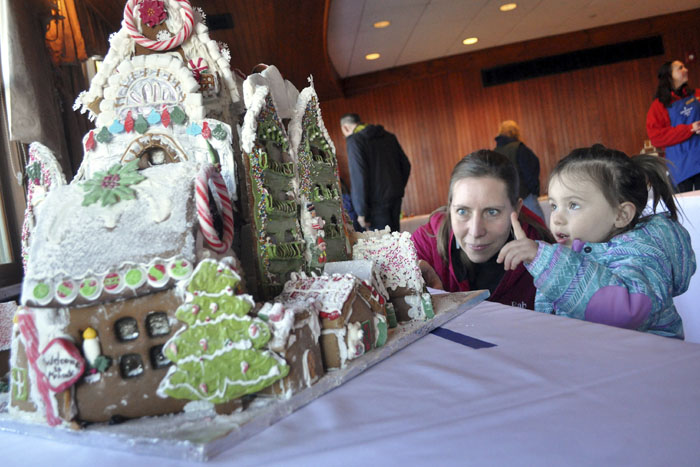 Frosty's Holiday Cabaret
December 16 @ 8:00 pm
Boughton Place, 150 Kisor Road, Highland
A winter cabaret featuring holiday music favorites. A celebration of the season with classic songs and great entertainment. Refreshments will be available, 50/50 raffle, plus "An Ugly Sweater Contest". Presented by 90 Miles Theater Company, Inc.. Tickets $20 845-224-3350; http://www.boughtonplace.org/events.html
1st Annual Christmas Feast
December 25th 12:00 pm – 3:00 pm
Congregation Emanuel of the Hudson Valley, 243 Albany Avenue, Kingston
Hosted by the Congregation Emanuel of the Hudson Valley, in partnership with Family of Woodstock. A full holiday feast with all the trimmings will be served! Musical performances by Cantor Bob and the HV Jubilee (Americana classics with a groove), The Gold Hope Duo (rockabilly), & Saints of Swing featuring Miss Renee Bailey (swing). Free of charge, on a first-come, first-served basis. Open seating for 141 guests at a time. http://www.familyofwoodstockinc.org/congregation-emanuel-and-family-christmas-feast/
---
---
You might also like
---