Today we thought we would give you an inside look into how we design a modern home in the woods of the Hudson Valley.  All of our homes are designed specifically for their site. We take a lot of time during both the first moments of designing a home and during construction to make sure each house makes the most of its site and the beautiful surroundings of the Hudson Valley.
Before choosing a site for a new house, one of the most important aspects we consider is what views can be seen from the site. Be it mountains, woods, or a stream (or all three!), it would be a shame to not plan how siting the house would take the best advantage of the view. We like to think of outdoor spaces as just an extension of the interior.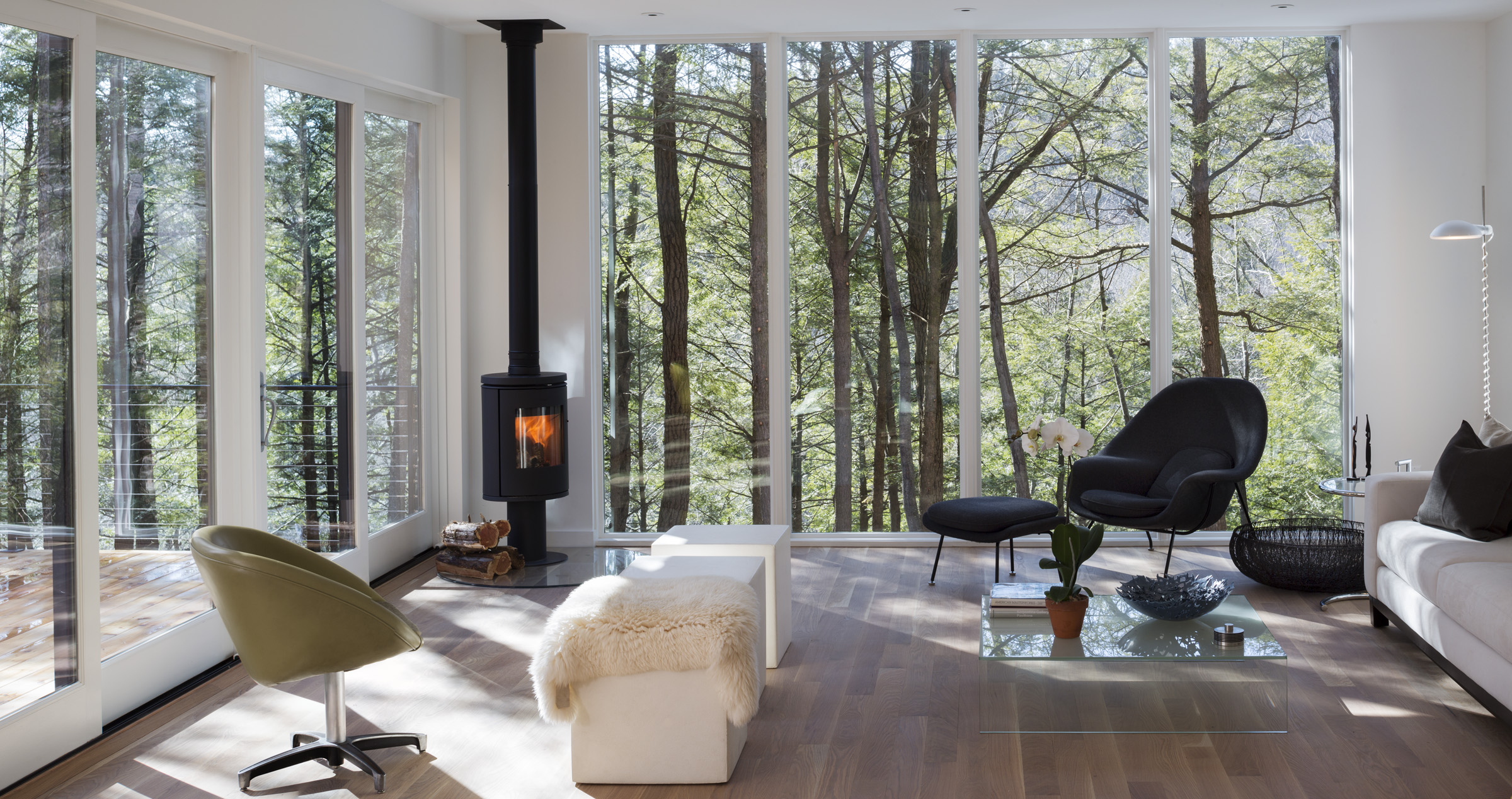 Creek House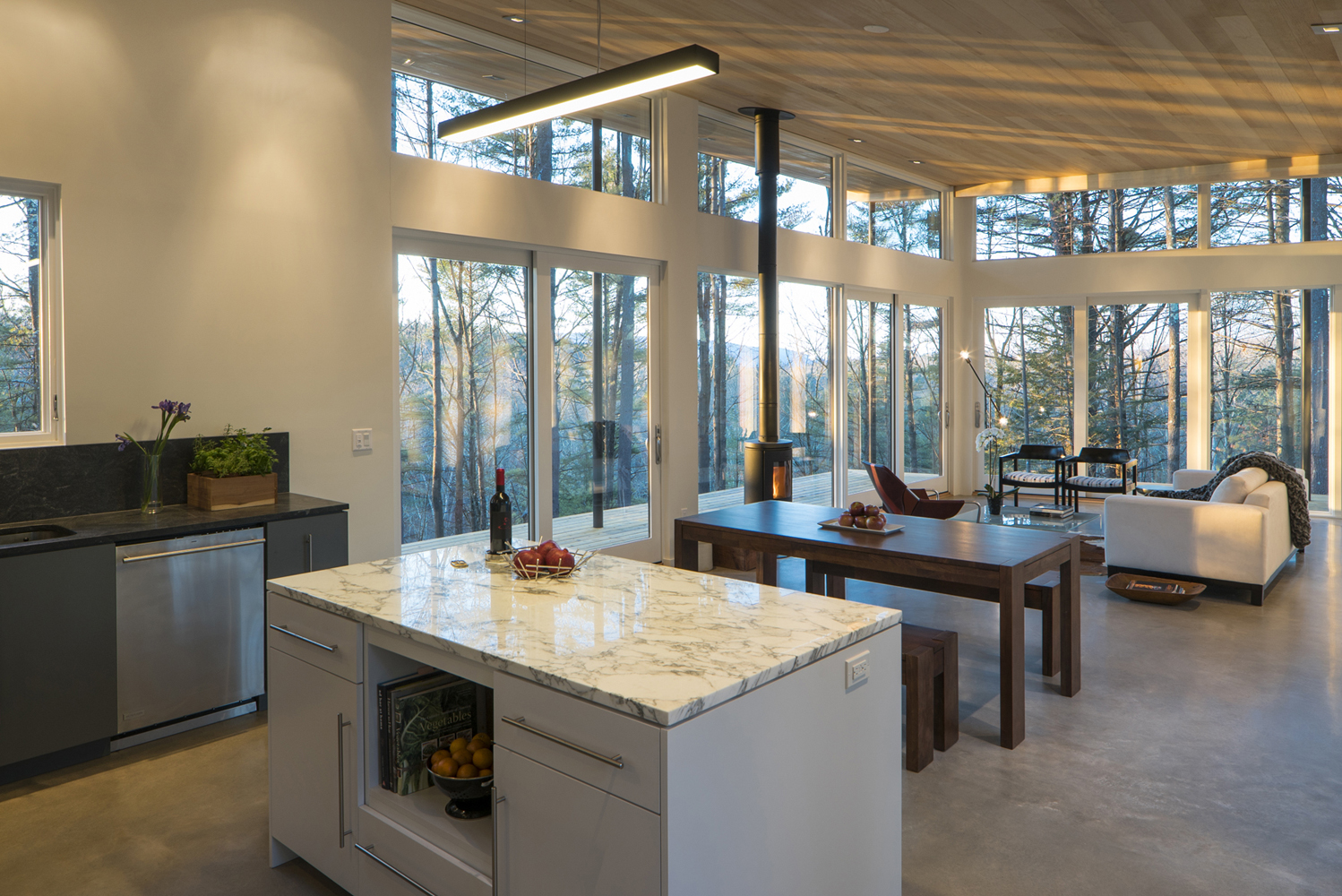 Lantern Ridge House
TinkerBox is a great example of how differently even simple views of the woods can be framed by windows. In planning how TinkerBox could emphasize the woods it is surrounded by, we knew that we wanted an open plan living room that would give us the opportunity for views to multiple sides. However, each side of the space features a different aspect of the site.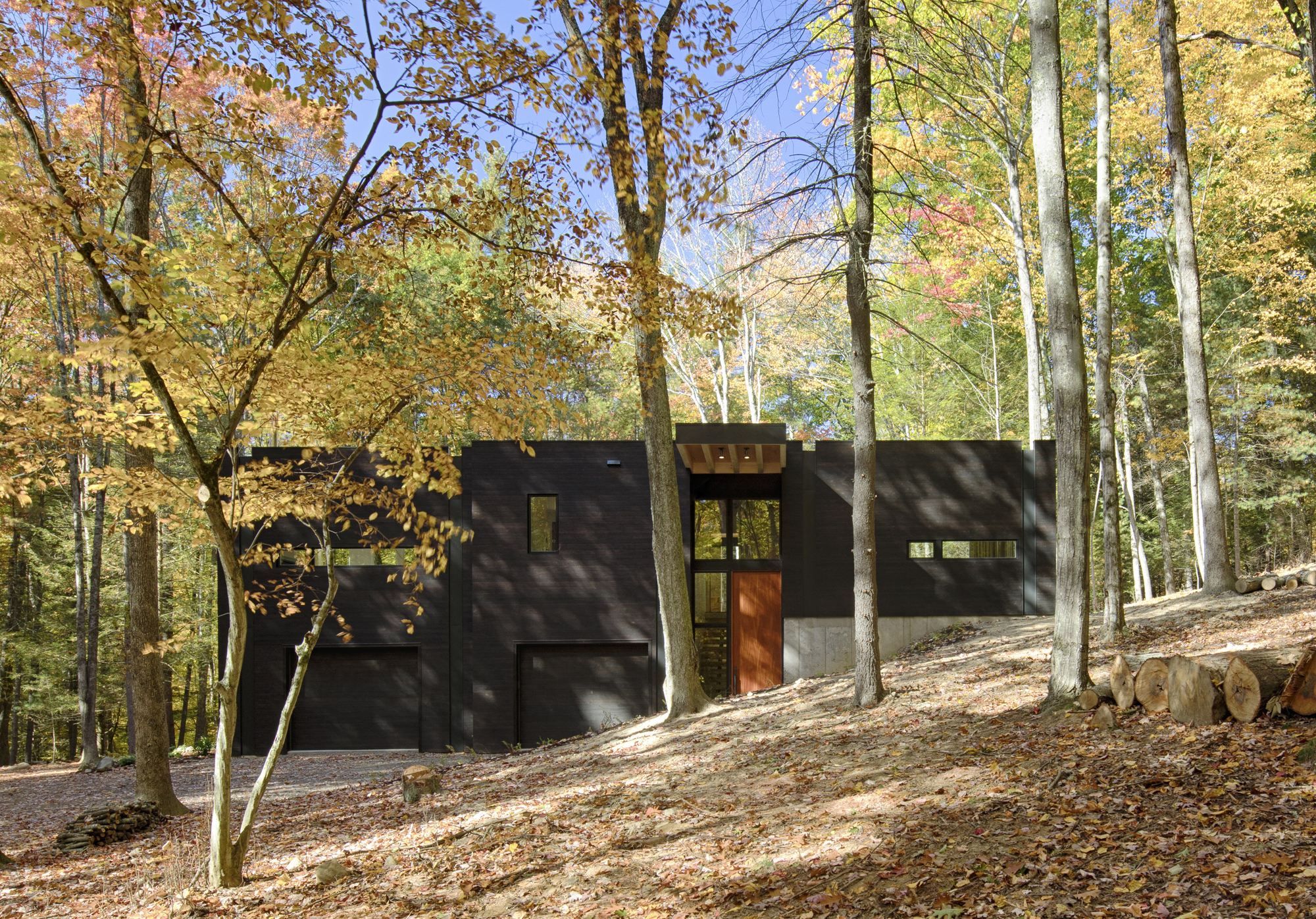 The folding doors in the dining room open to the deck, creating a true indoor-outdoor space that brings the woods inside.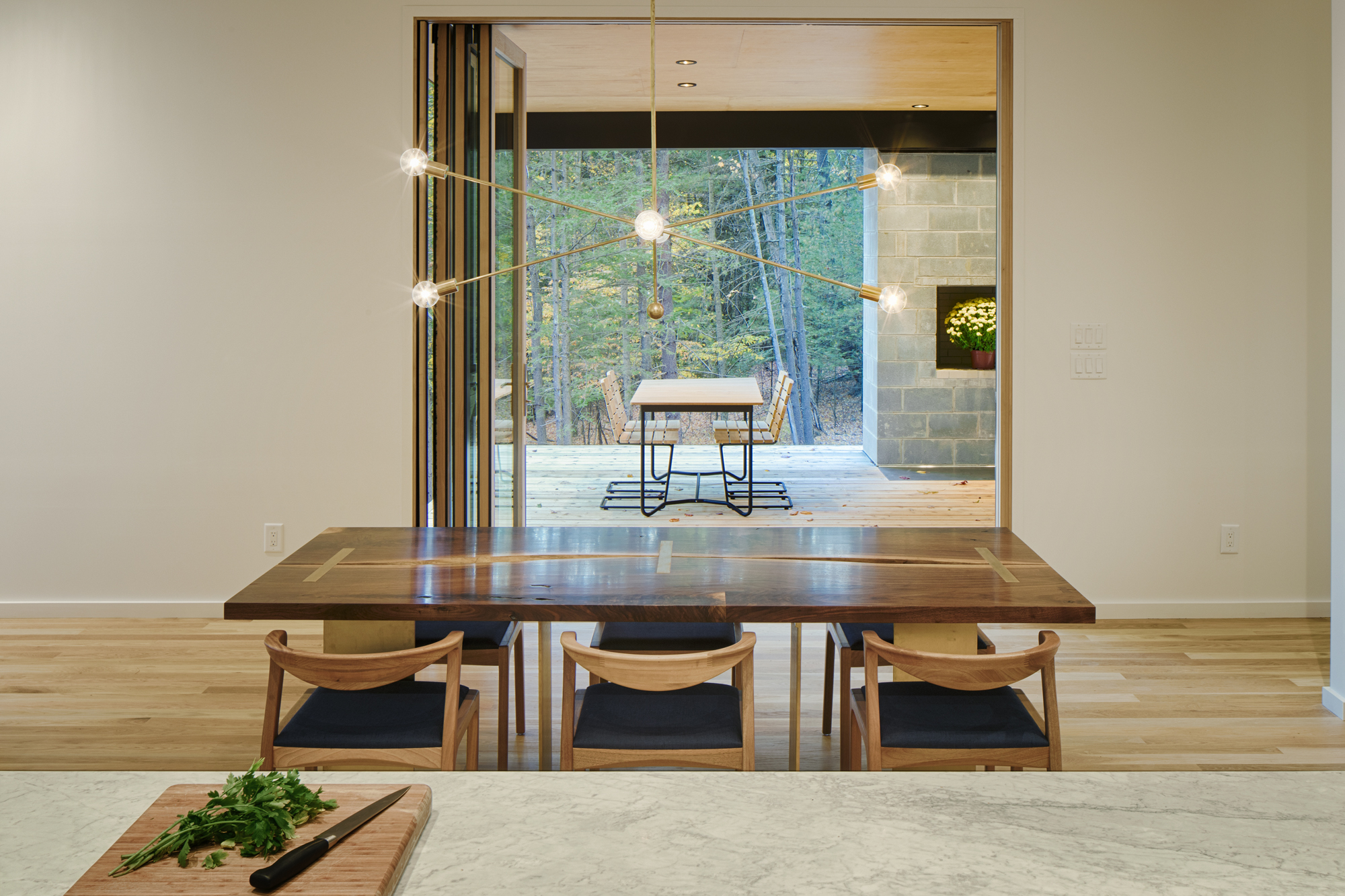 The built in bench is wrapped by a corner window that combines cozy winter evenings by the fire with deer watching. The adjacent wall has long windows that open up to wooded views in the back of the house. On the opposite side of the space, the long window perfectly frames the lower section of trees when sitting on the couch.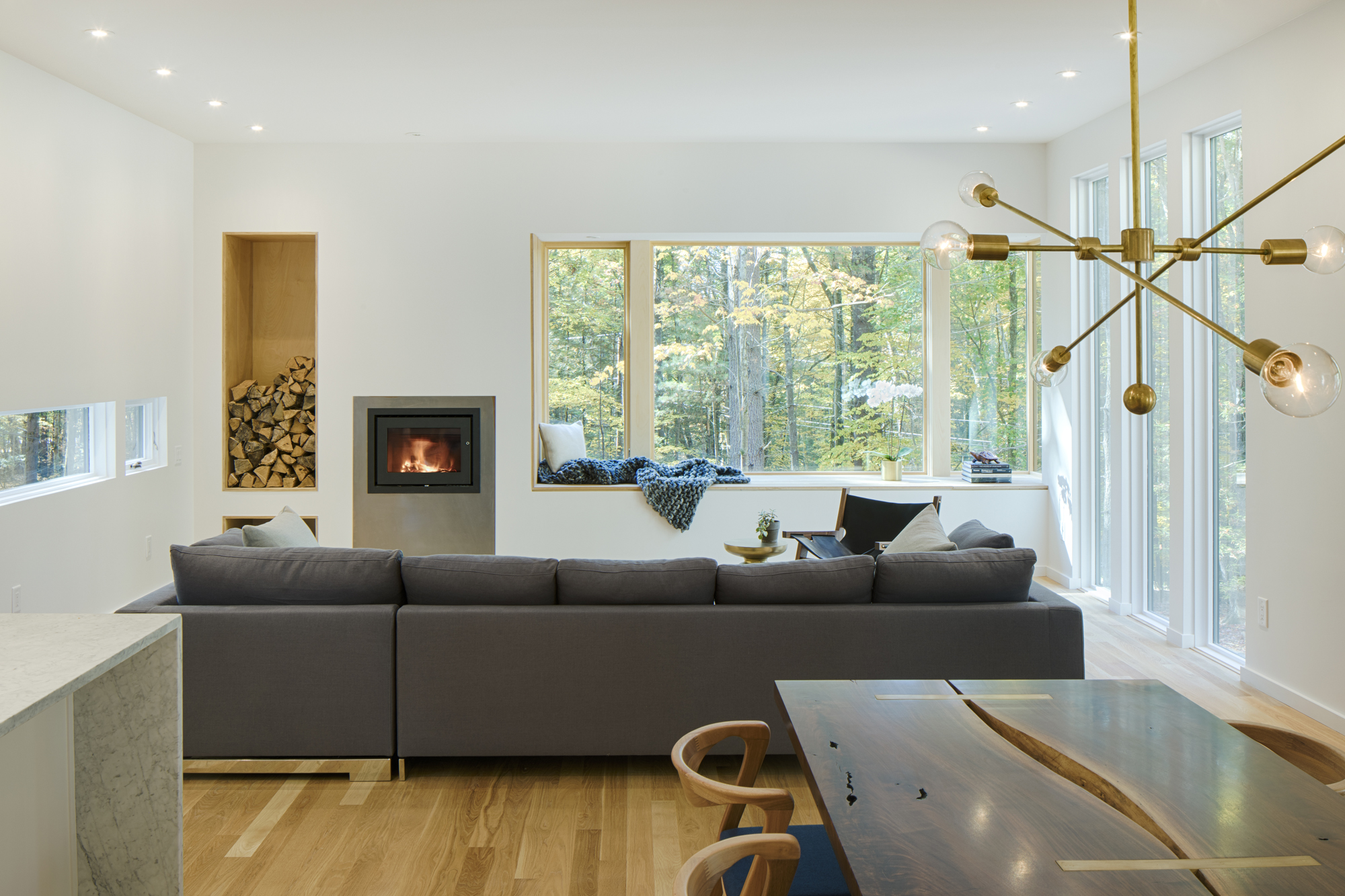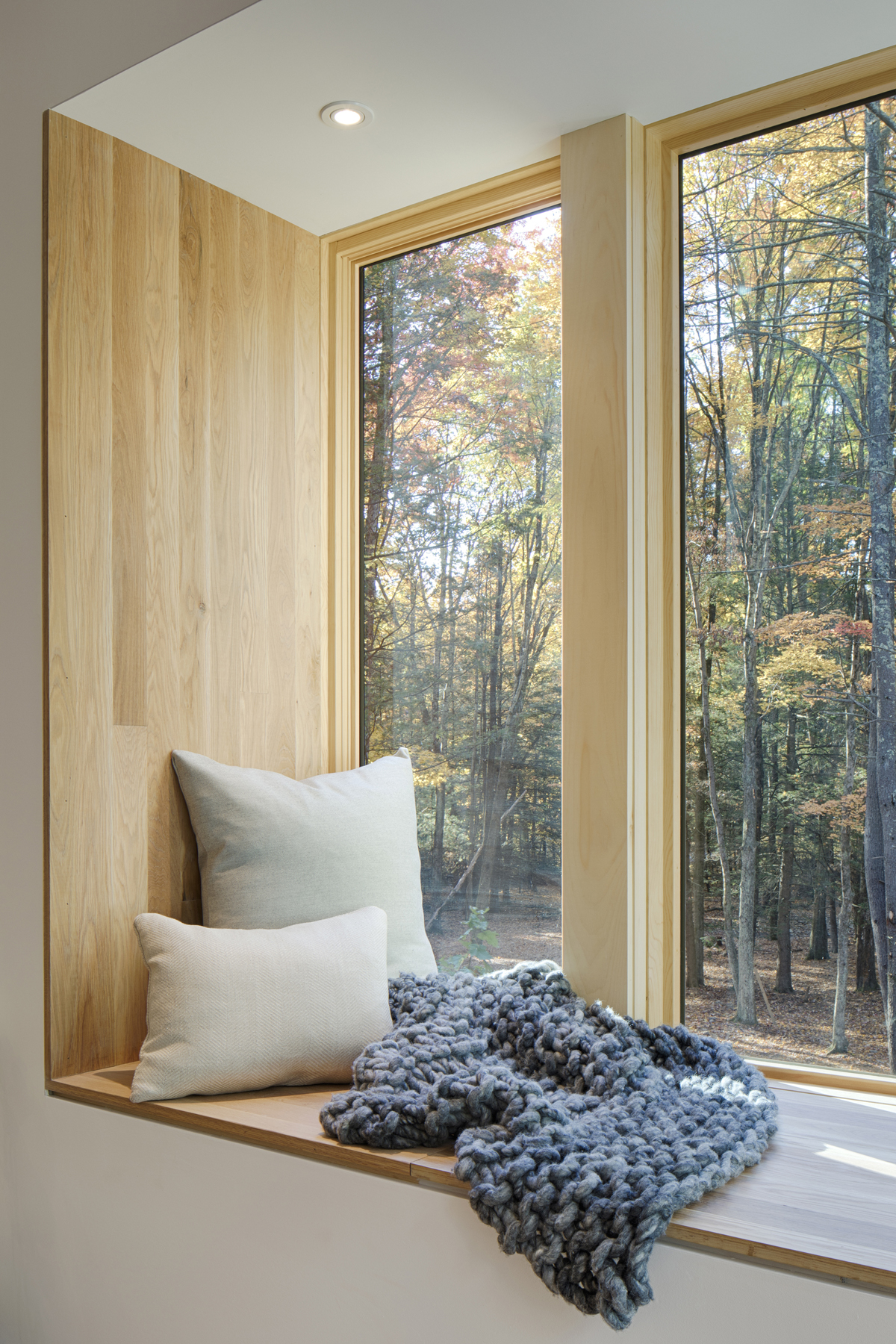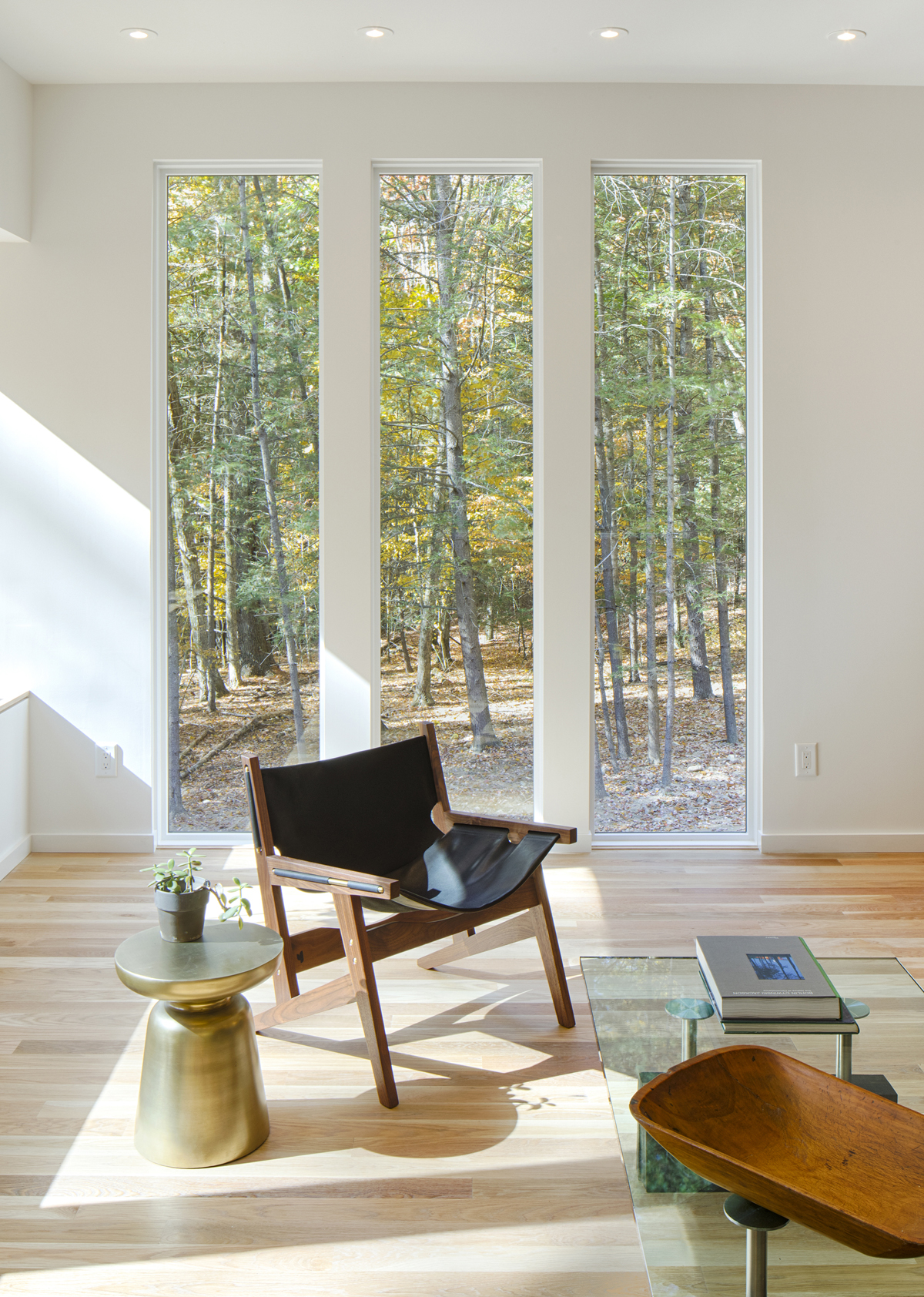 This decision to frame pieces of the woods continues into the bedroom. Walking down the hallway, the floor to ceiling window at the end frames the view up the hill.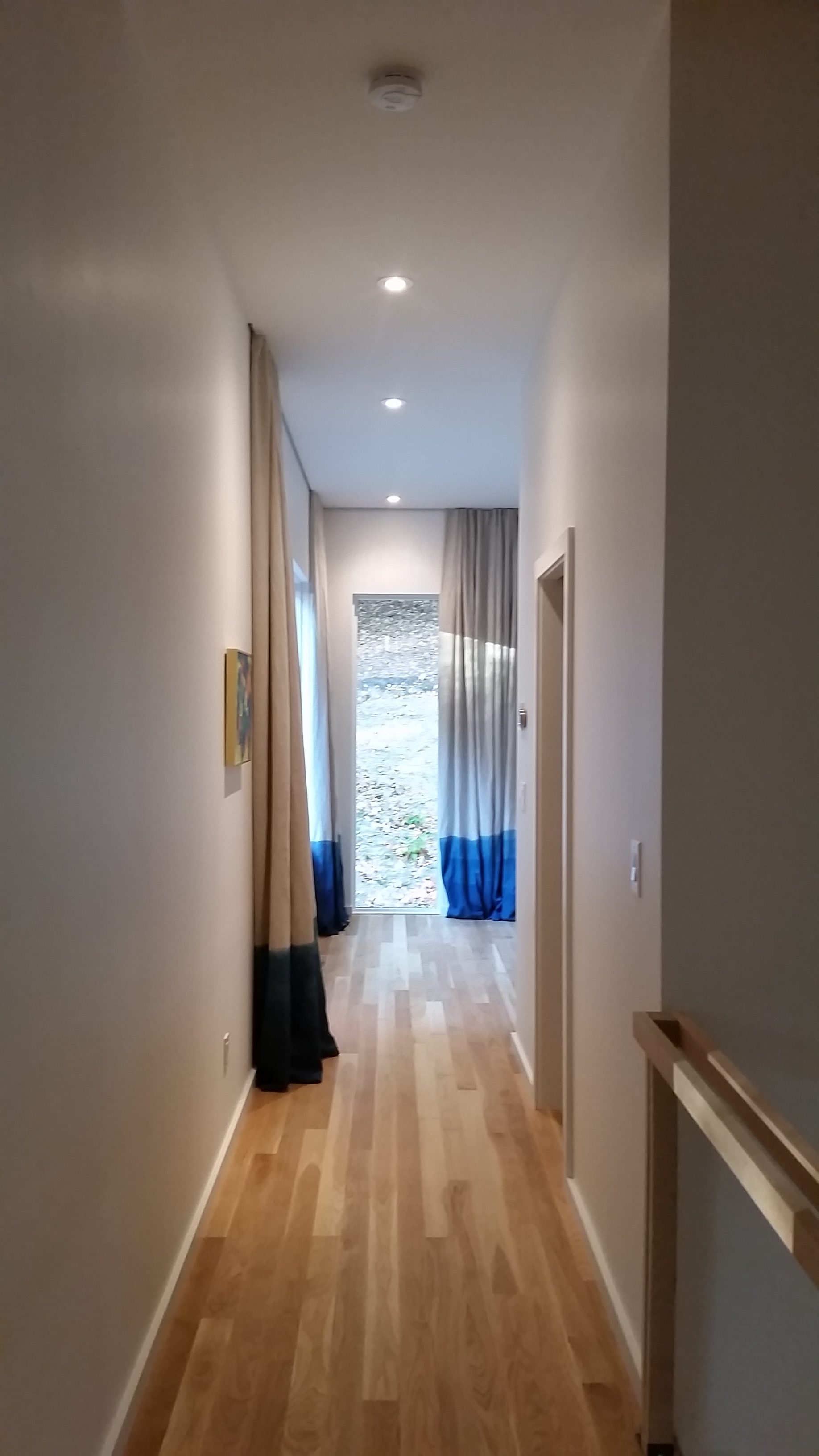 The window above the desk gives a perfect peek of the turkey nests in the woods beyond, and a trio of windows opposite the bed brings morning light into the bedroom.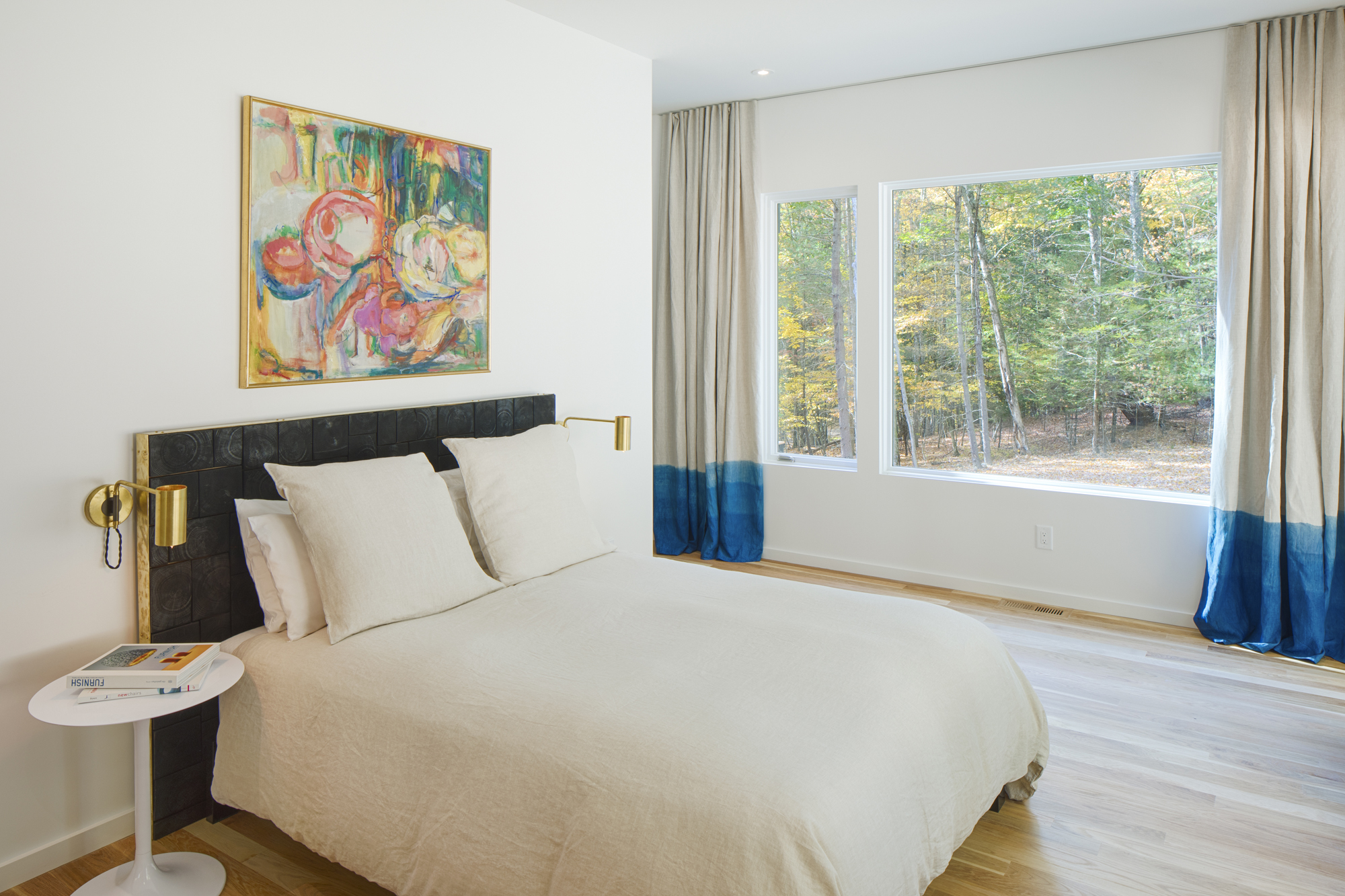 In addition to framing views of the site, designing a house in the woods requires us to plan how to get light into the house especially carefully. We orient the house so that as much light can flood the living room as possible, but also pay attention to light on the deck and the kitchen.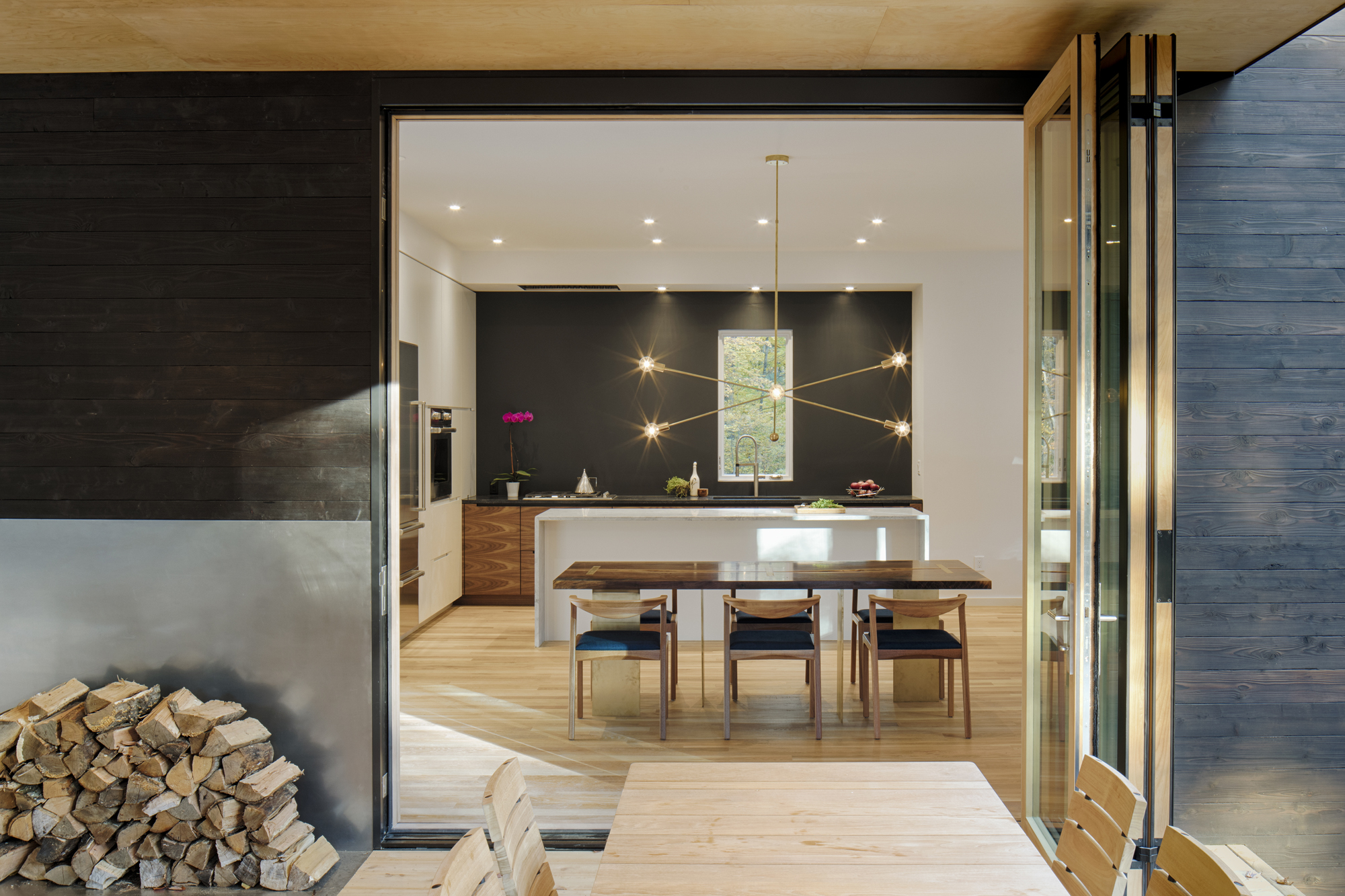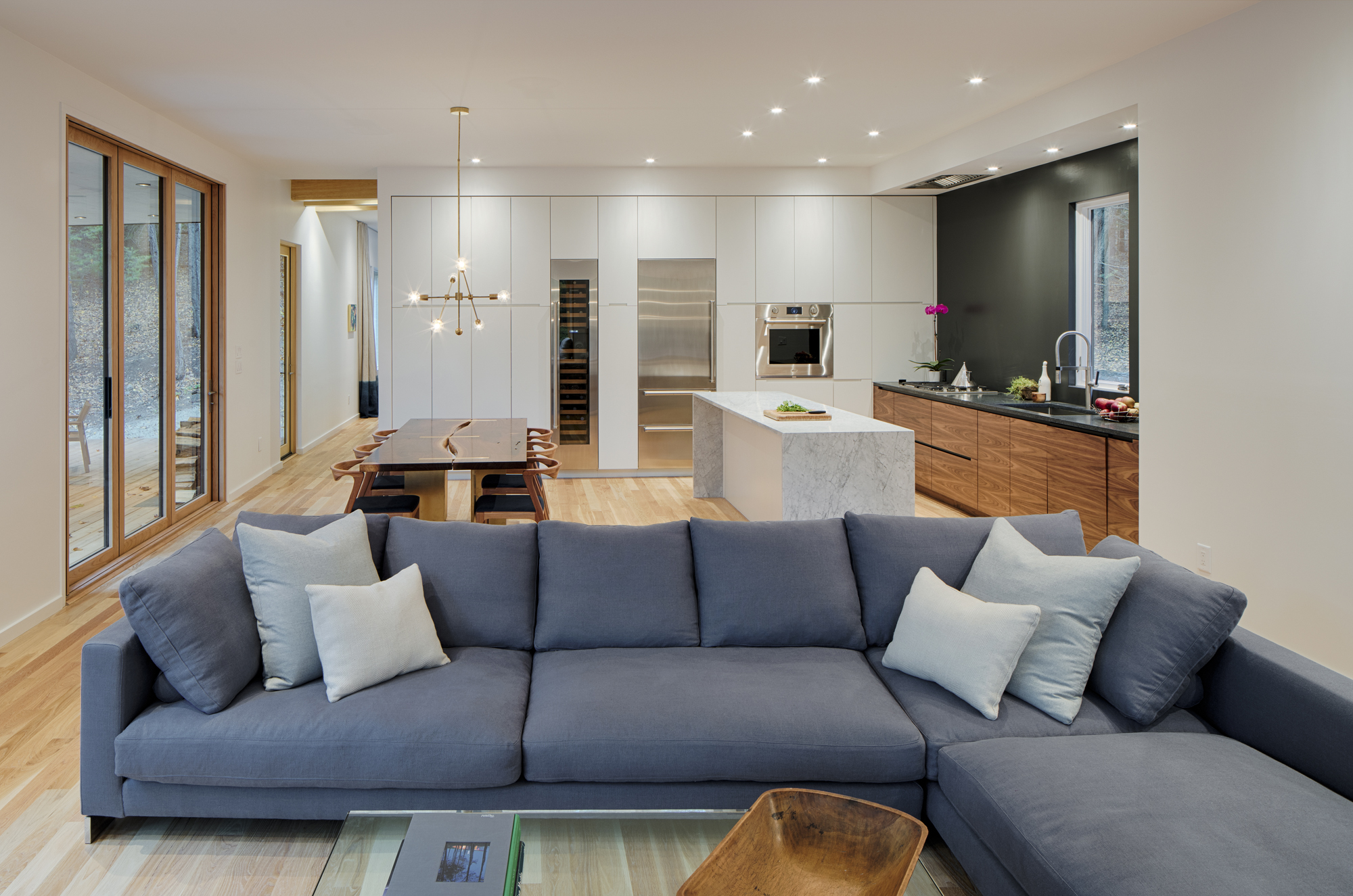 We spend a good amount of time staking out the site with our contractors to make sure that the house ends up in the perfect spot – views, light, and other factors like privacy, site conditions and orientation to the street all play a role. In the end, all of this careful planning makes for beautifully sited houses in the woods that mix a modern aesthetic with the full experience of a cabin in the woods.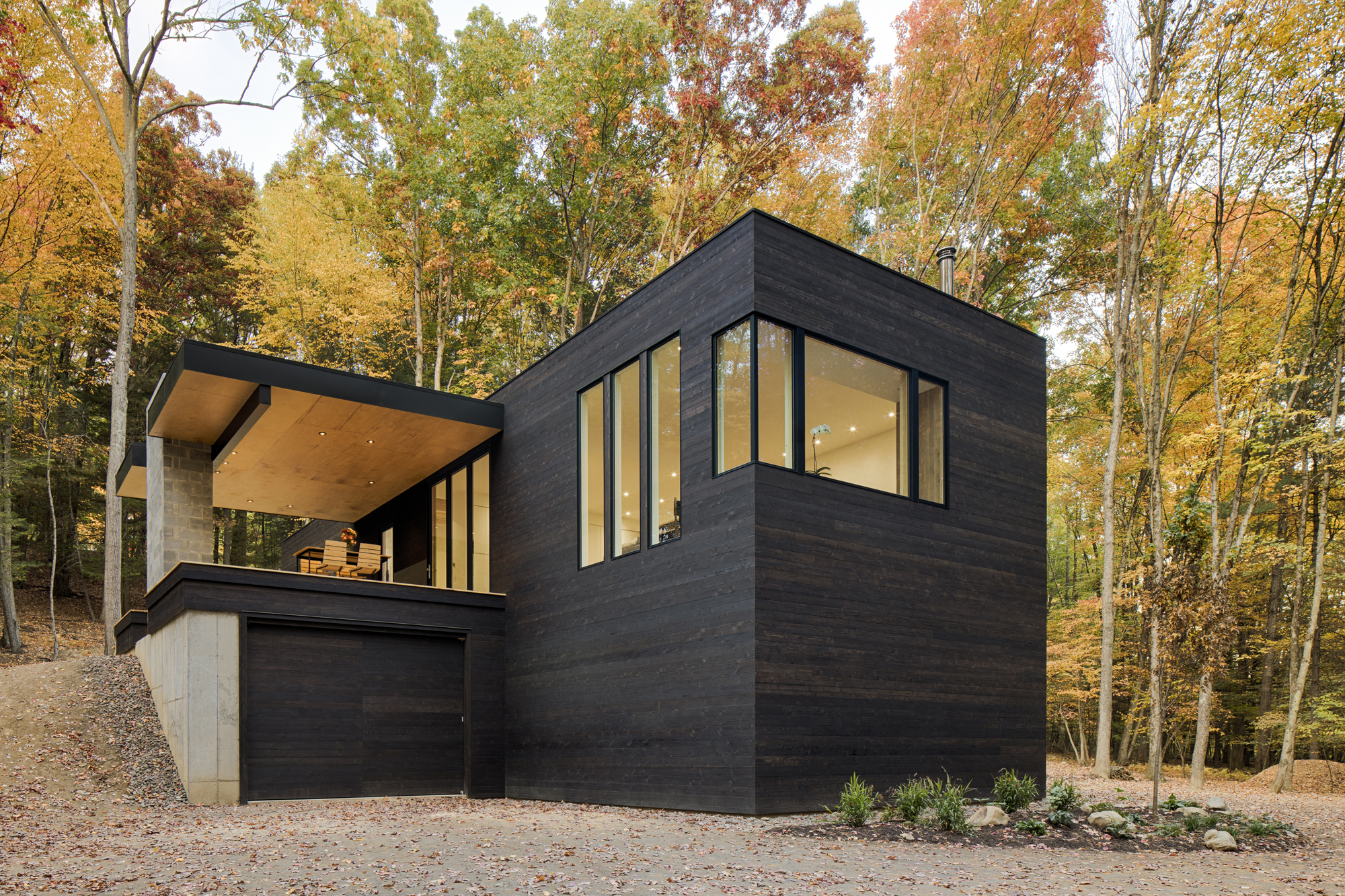 ---
---
You might also like
---