Today's post is an excerpt from the FAQ page on architecture team's website: Frequently Asked Questions for Working with an Architect to Design a New Home. Please follow the link to read more in-depth answers and more frequently asked questions. We hope this helps you understand more about what the process of working with an architect to design a new home entails. If you have other questions, please ask!
Want to build a modern home but don't know where to start?
Often, when we get calls from potential new clients who are interested in our homes, the discussion turns towards the possibility of working with our design team to build a custom home.  Usually the discussion continues with lots of questions about what is possible, what costs are typically involved and what to expect over the course of the design and build process. The 10 questions below have been the ones most frequently asked by our past and current clients. We hope these answers will help you understand more about what the process of working with an architect to design a new home entails.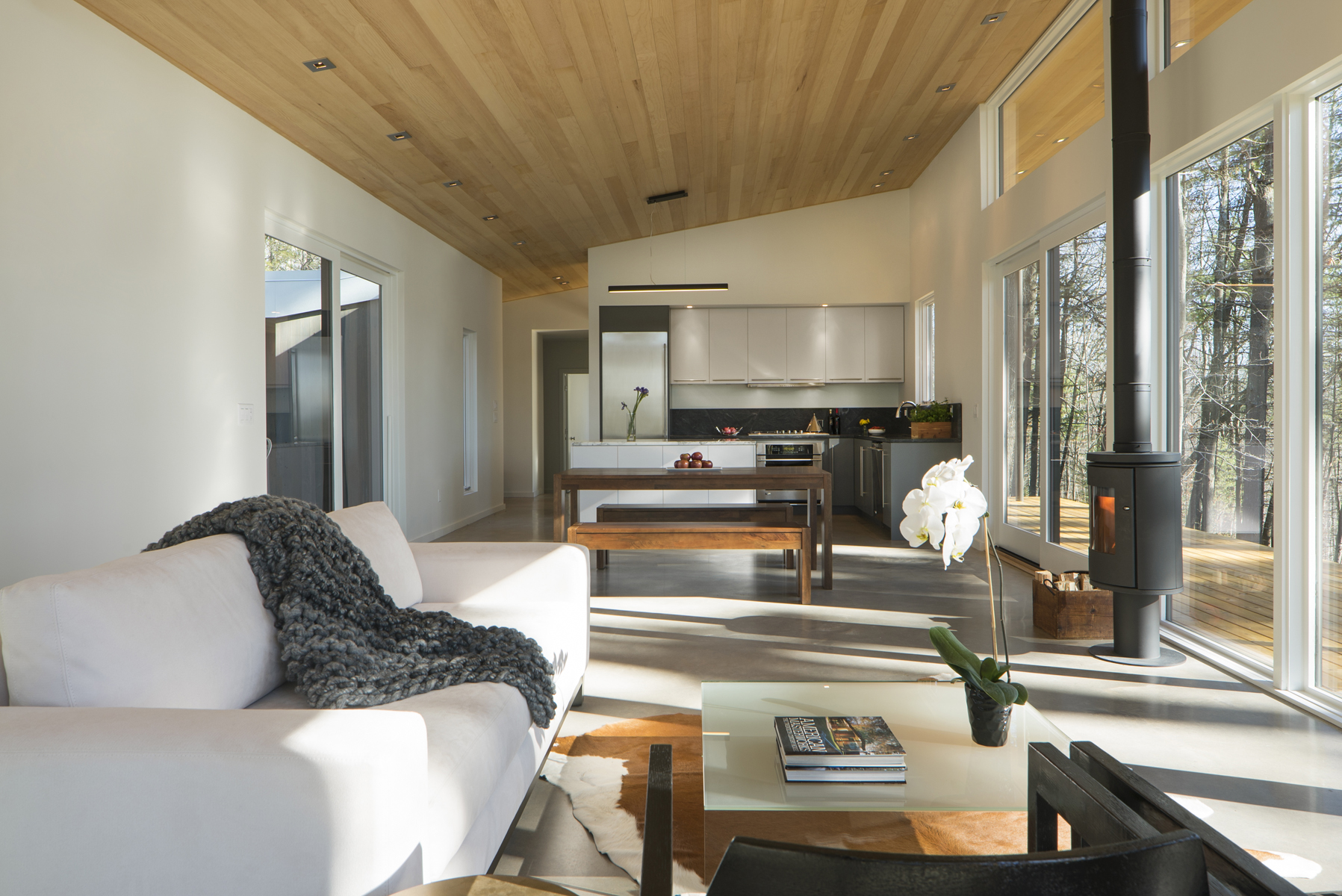 Do you work with clients to design custom modern homes?
Yes, we can design a custom home perfect for you and your family. You can purchase a lot at one of our communities or we can design the home for a property of your choice.  In fact, we work with clients all the time to design modern homes through our architecture firm, Studio MM. Since we've worked not only as architects, but also as clients on a number of our own projects, we bring a wealth of experience to this process. In short, we've walked in your shoes. We've learned what pitfalls to look for, how to work efficiently with a construction team, how to stay on time and on budget, and how to design and build in a cost-effective manner in order to produce a final product that is high quality at a competitive cost. We offer experience from both sides of the client-architect equation and thrive on working with clients to mitigate worries throughout the process.
Can you walk me through the process for a typical custom home?
Sure. We are involved in your project from the very beginning through final completion and happy clients. This may sound a bit corny but that's why we do what we do, so it's extremely important to us. We are there to guide you through and make sure the process of designing your home goes smoothly.
There are essentially 4 Phases of design: Schematic Design, Design Development, Construction Documents and Construction Administration. (Technically there is actually a 5th phase, Bidding and Negotiation, but that is tied in with Construction Administration so we simplify things here with 4.) Schematic Design and Design Development are our "design phases" where we have the most interaction with our clients and are working closely with them to create their dream home… Read more…
How much does it cost to build a new home?
The cost of building a new home will vary depending on a number of factors including location, site, infrastructure design, zoning requirements, etc.. In our experience building a modern home in the Hudson Valley can range from $250/square foot to well over $400/square foot. Cost for land and architectural / engineering services are not included in those $/sf. Our fee varies depending on the project and is typically based on a percentage of the construction cost. As with all decisions, we discuss fees and budget estimates both at the beginning and throughout the process. Surprises are fun for no one.
How long does it take?
Construction for a new home typically takes between 8 and 12 months. If you are building in the Northeast it is important to consider winter and its impact on construction schedule. Depending on the weather, the ground could be frozen between the months of December and April so no construction should be scheduled to begin during those months. If the foundation is already in the ground prior to the ground freezing, construction can continue through the winter.
Our design time for SD through CDs can range from 4 to 6 months depending on many variables as well. When we begin each project we put together a Project Outline which maps out meeting and "decisions needed" dates for our clients. In total a project can take from 12 to 18 months start to finish.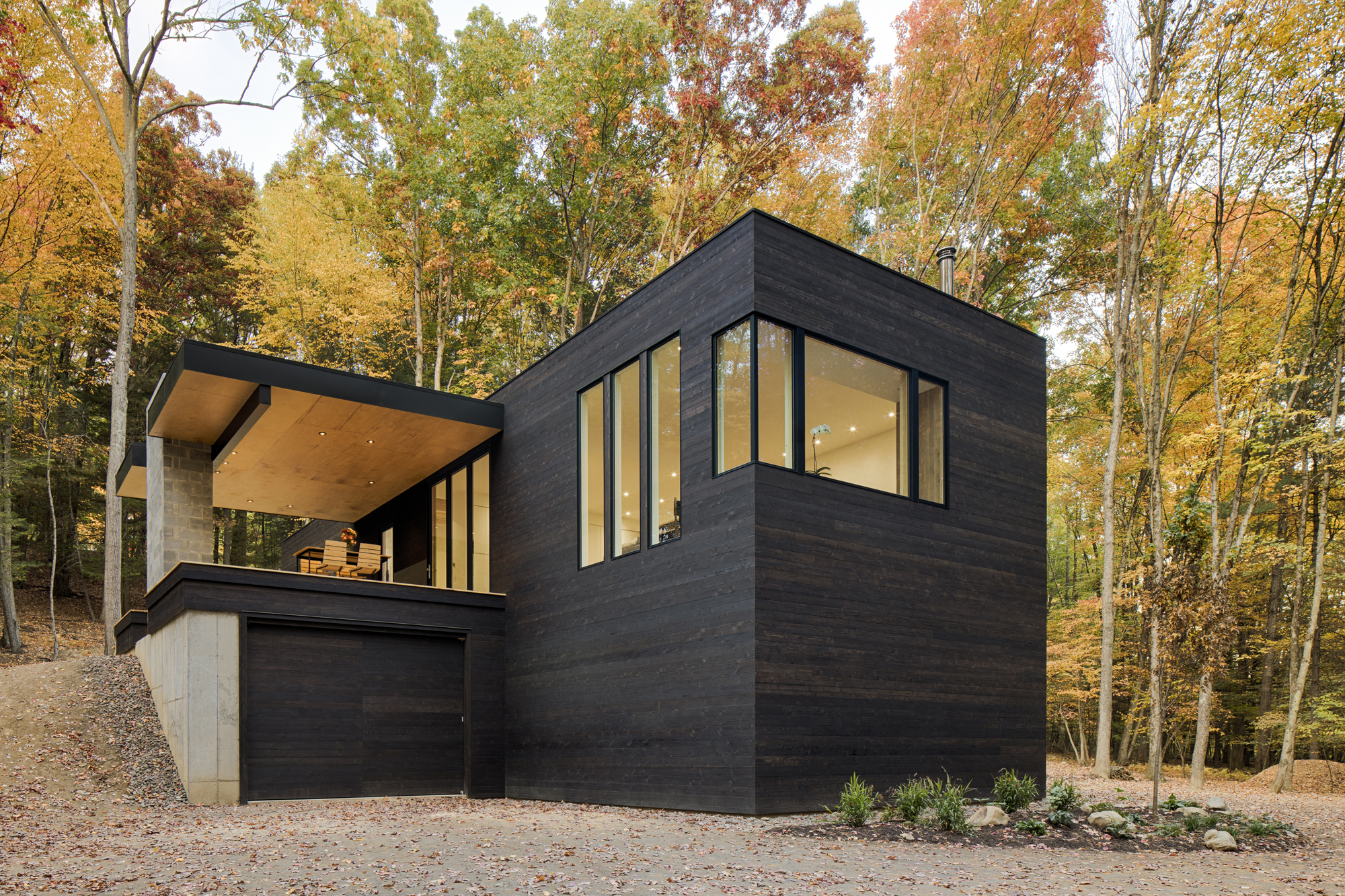 What are our responsibilities? How involved will we be during design?
All of our houses are custom-designed, ensuring they are the best fit for each of our clients. We don't require too much of your time, but we do encourage a lot of involvement throughout the process. During the SD and DD phases, when we are initially establishing the design of your home, we consider the client to be a vital part of the team. We understand that our clients are busy too so we have developed methods to simplify the "decisions needed" and can tailor our process for each individual client.  For us, the most important part of our process is to ensure happy clients – as long as we establish expectations early on, the process is structured to run smoothly.
Would you help us look for land?
Yes, absolutely! We would be happy to show you property we have available at our HVCH communities as well as help you look for property elsewhere. While finding property for clients is not typically part of an architect's services, we understand that looking for land in the Hudson Valley is not always a simple undertaking. We always suggest you work with a local realtor who will know more about exact locations and listings than we will, but we also understand that if you want an architect to work with you on the design of your home, you want them to be as excited about the site as you are. We find the opportunity to be part of the team as early as the property search very exciting and find that it often helps us in our design process later on. It allows us to get to know our clients better even before putting pen to paper.
Do you have contractors that you work with or can we use our own?
We have contractors we can suggest, or you can bring your own to the team. We do have wonderful contractors that we work with in the Hudson Valley, but we are always excited to meet new collaborators. There are often times when we are working in a new location in which we don't already have a working relationship with a contractor. Don't worry. This is not a problem either. We have an extensive network of architects and designers to ask for recommendations in our field… Read more…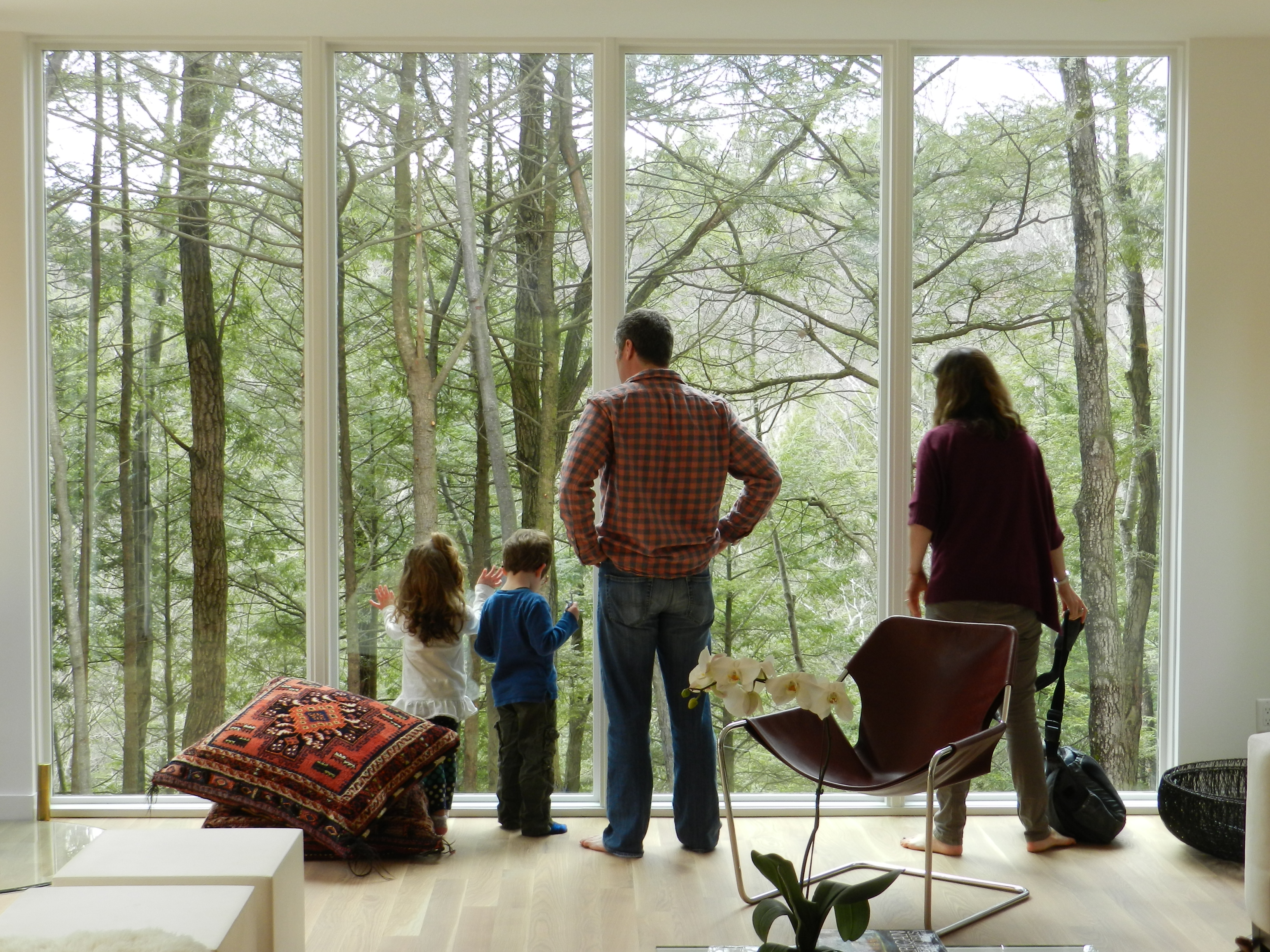 I've heard horror stories… How can we be sure we know what we're getting into?
We completely understand that designing and building a new home is a significant undertaking. Having gone through the process ourselves multiple times, we know that our clients are often hesitant to take the first step. That's why we're here. Throughout the process we strive to be extremely communicative and present, answering questions and explaining next steps, working together with our clients to make all design decisions, and actively guiding our clients through the process. … Read more…
How do we make sure our project stays on budget?
We can control the budget because our goal is to know all of the answers – and therefore all of the costs associated – before we even send our drawings to the contractor for a bid. This is why we put so much time and effort into the entire design process. And why we ask our clients so many questions during the SD and DD Phases.… Read more…
What's the first step in getting started?
The best way to start the process is to contact us and set up a time for a phone call to discuss your project and any questions you might have. While we make an effort to give you as much information as possible online, we know that each project and each client will have unique concerns for us to discuss.
If, after our phone call, we both believe we would make a good team, we should set up an in-person meeting to discuss the project further and to begin building a good working relationship. We want our clients to feel comfortable sharing their story with us, and we find that this first meeting is often a great indication of how fun the process can be.
---
---
You might also like
---