It's an exciting time, because we're starting construction on our latest modern home in the Hudson Valley.  You may have seen our recent post unveiling the designs for Chalet Perche – although this is the first time we've collaborated with clients on the design of one of our HVCH homes, we're hoping to work with more custom clients as we design for our community in Saugerties, The Cliffs.
As promised, today we're sharing an update on our progress as our team of designers and contractors prepare to start construction.  We're excited – as are our clients – to see construction begin!
Chalet Perche –  A Modern Home Under Construction
Our lead architect met our team of contractors at the Chalet Pereche site and planned out exactly where the house will go and how the driveway will carve into the landscape. Our team always tries to keep as many hardwood trees in tact as we can. Our clients in this case are concerned with keeping one particular large oak tree that they fell in love with – so we organized the design of the house around views of that tree.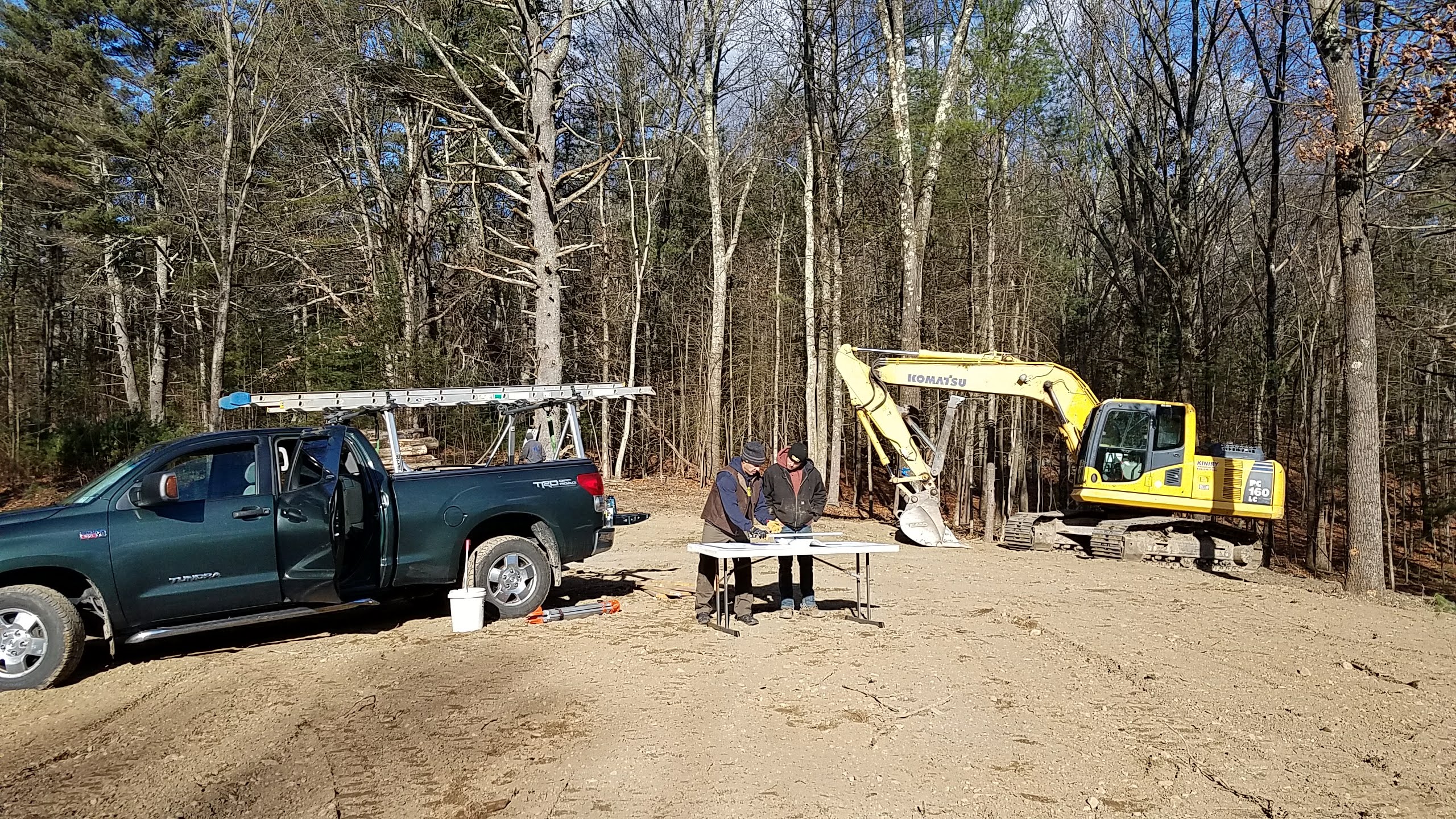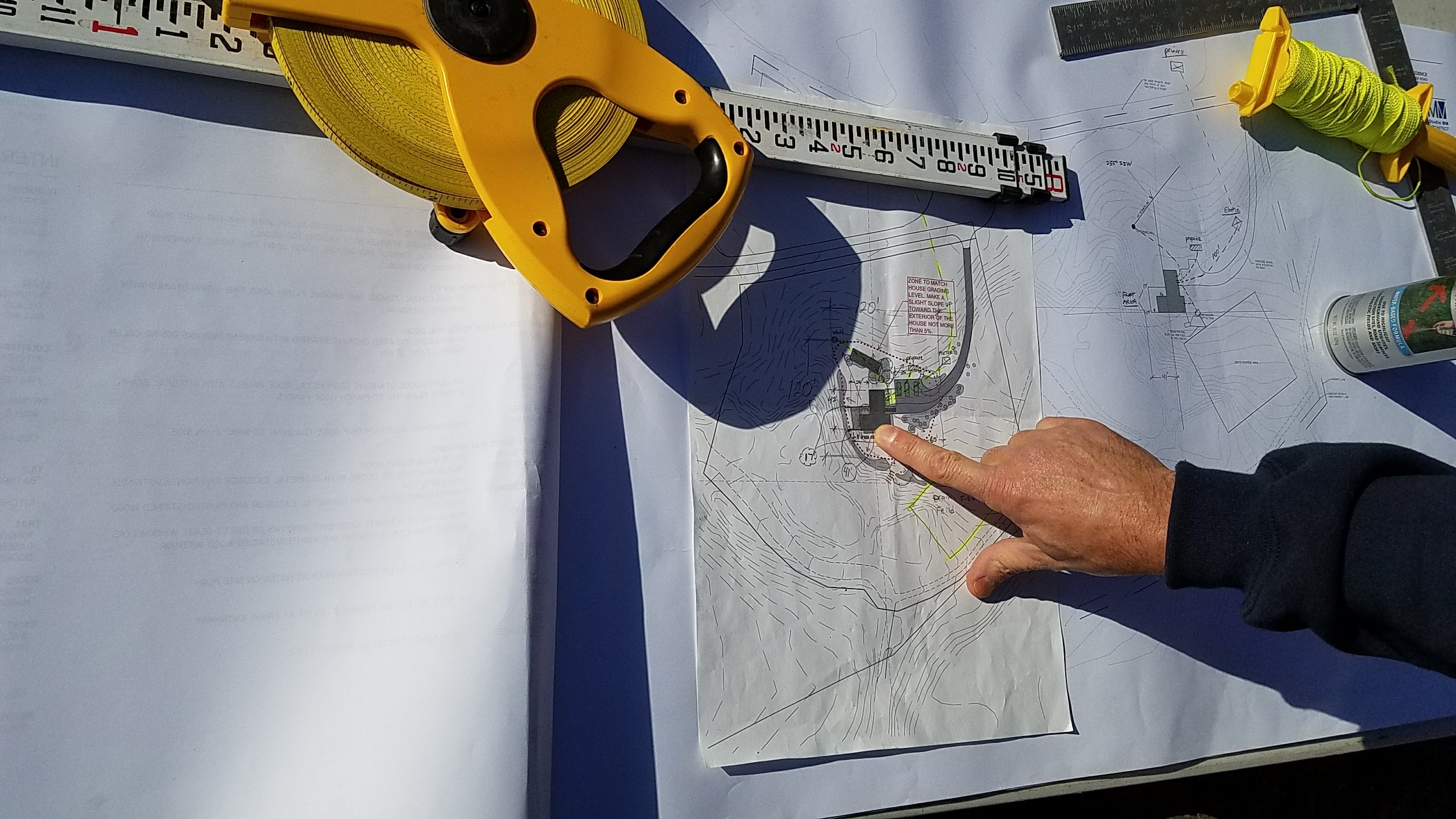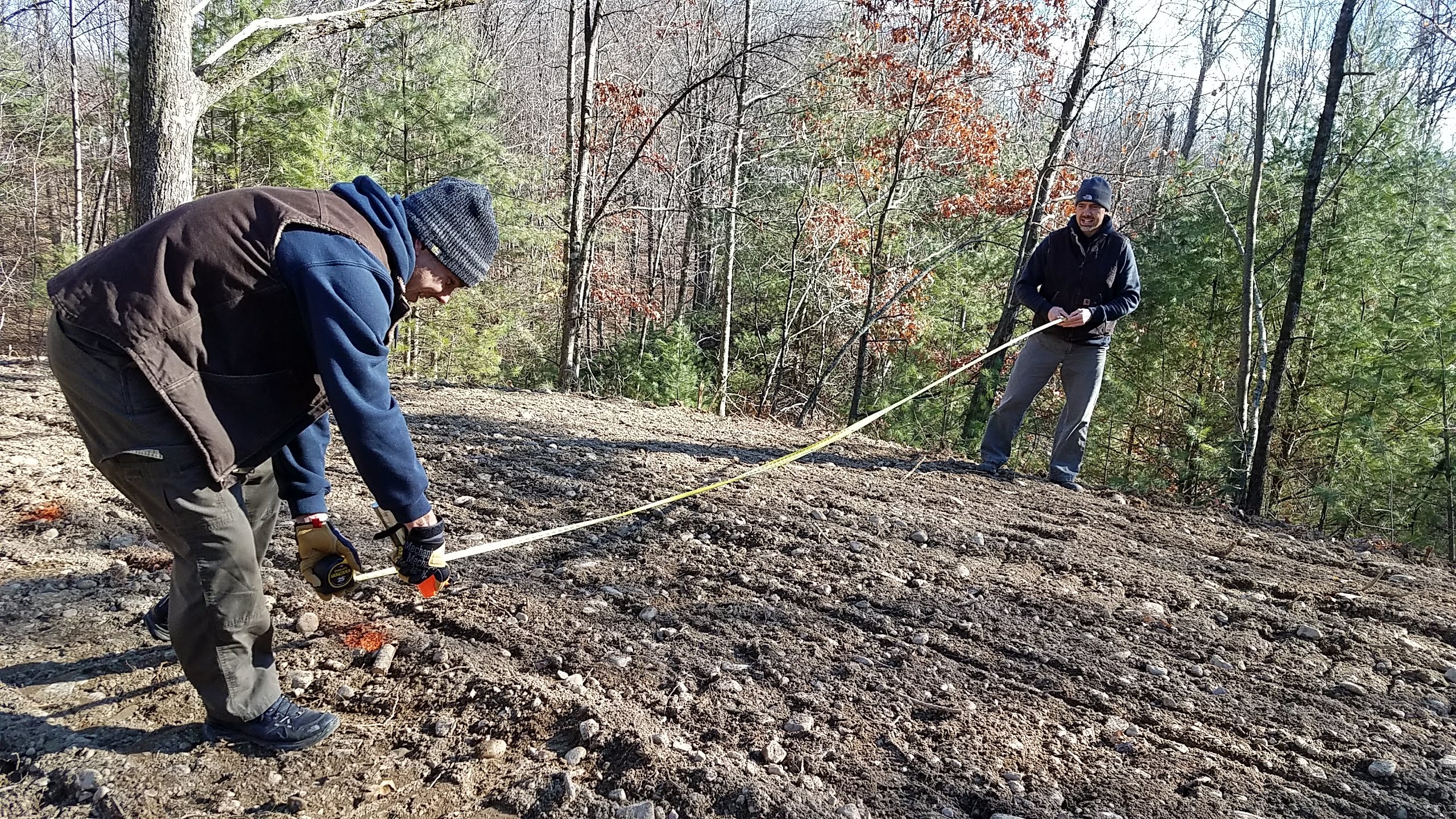 Once we find the general position for the house the contractor puts stakes in the ground for the corners and the design comes to life on the site.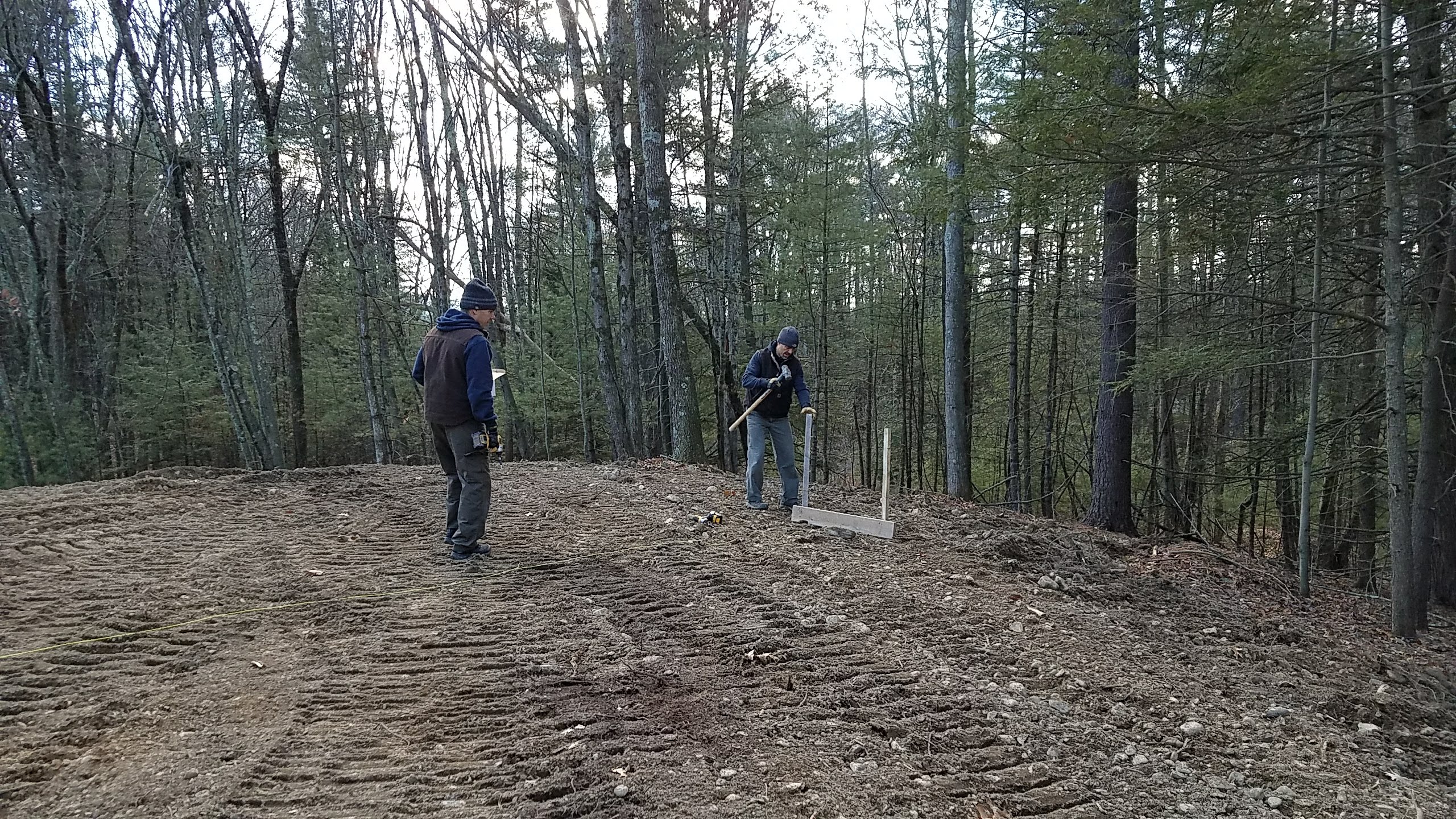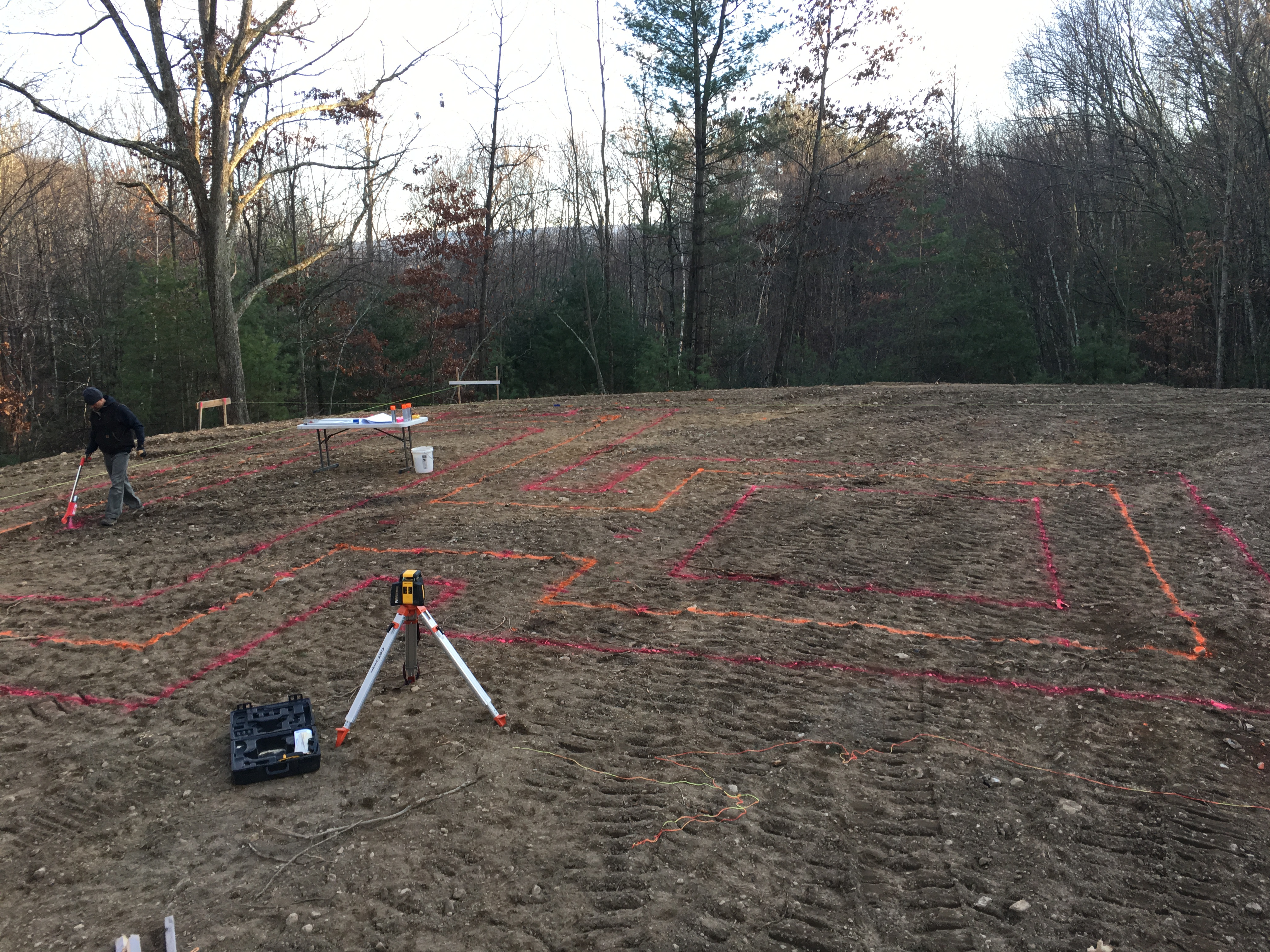 Then our excavator came out and moved dirt around to level out the site and create the driveway. Then it's time for some more digging!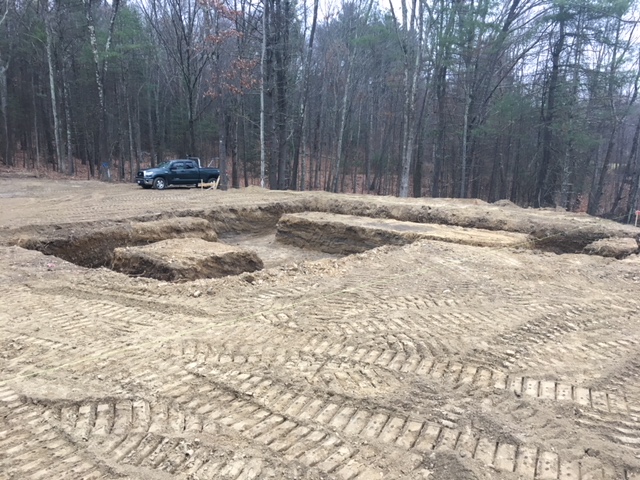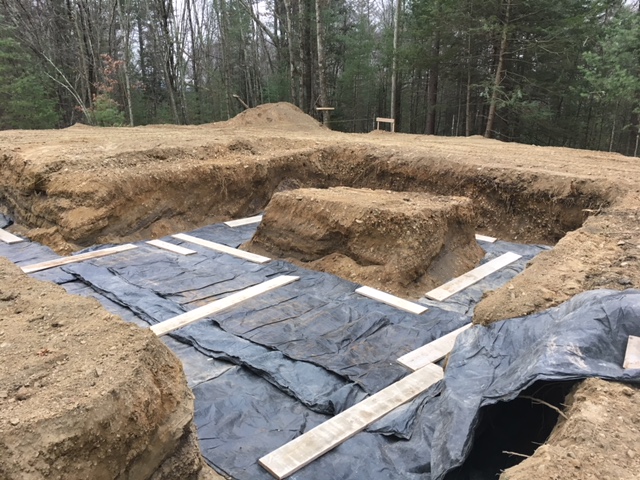 Our site is now ready for the foundation to be poured.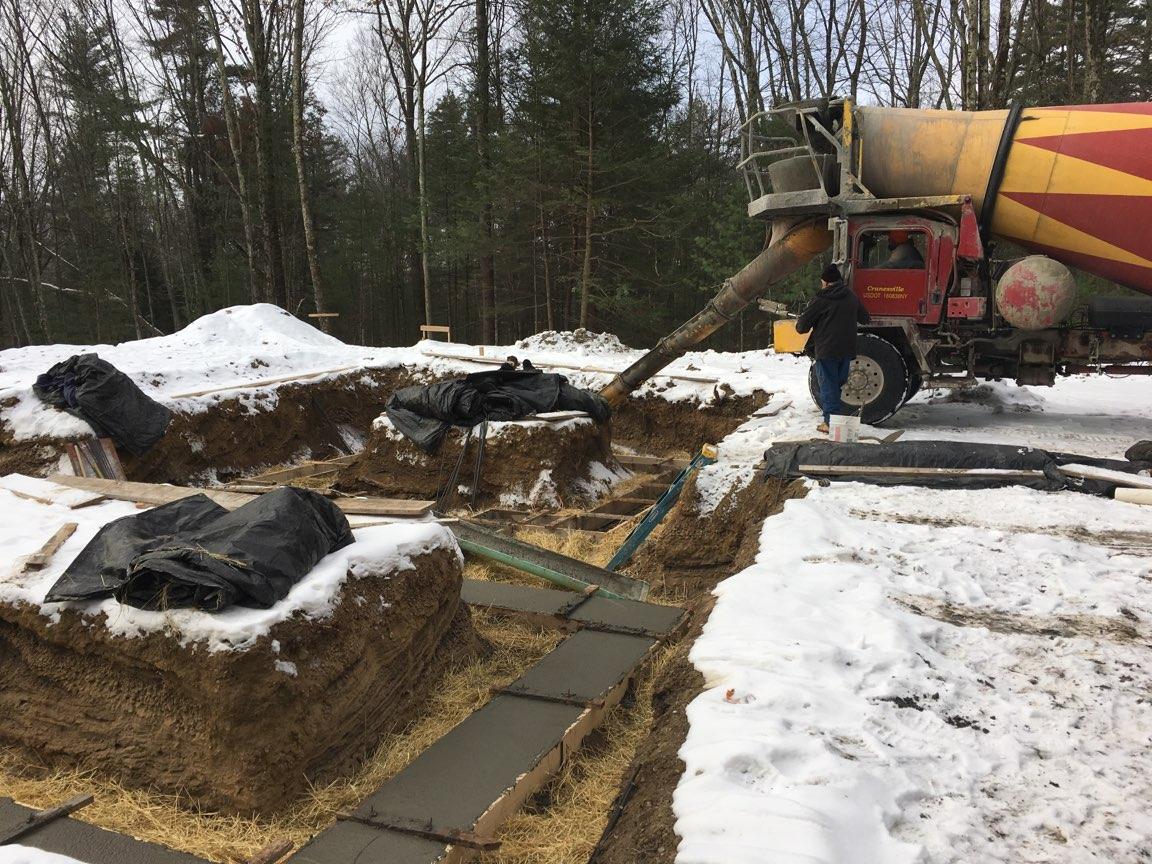 Follow us on Facebook and Instagram to keep up with construction as it progresses.  More updates to come soon!
---
---
You might also like
---